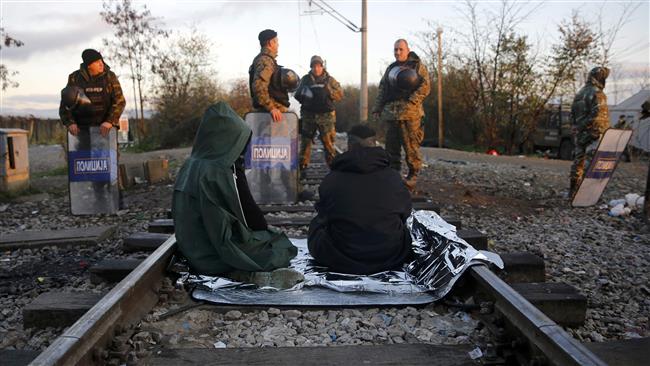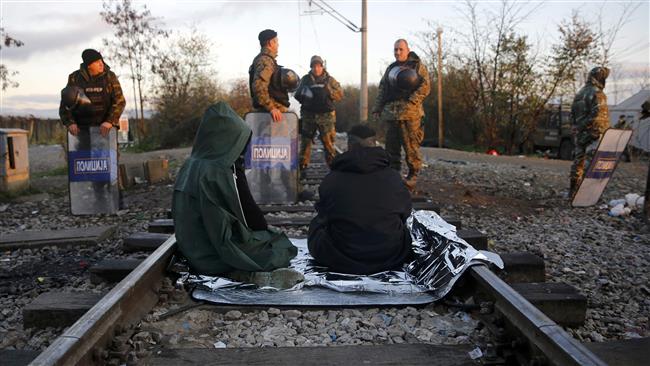 An Iranian official has criticized some European governments for their inappropriate treatment of refugees at their borders, saying the front-line states are required to respect the refugees' rights.
An Iranian Foreign Ministry official said on Thursday that some officers at European borders have meted out "inappropriate treatment" to refugees and asylum seekers.
"Some European border guards' inappropriate treatment of refugees and asylum seekers seeking entry into these countries does not comply with the recognized principles of refugees' rights and human rights," the unnamed official said.
The diplomat said Iran has been providing sanctuary to refugees from regional countries for more than three decades and has spared them no aid despite the tough conditions of the 1980-1988 Iraqi imposed war and unjust international sanctions slapped on the Islamic Republic.
The comments came after images circulated in media showed a number of Iranian refugees sewing their lips in protest at being blocked at the Greece-Macedonia border on November 23, ostensibly after days of being stranded at the border crossing.
The Iranian official said a "large number" of Iranian asylum-seekers have chosen to return home due to "tough and appalling" conditions in the European refugee camps.
He added that the Iranian consular missions are ready to facilitate their return.
According to the recent figures released by the International Organization for Migration (IOM), over 858,800 refugees have reached Europe's shores so far this year while a total of 3,548 people have either died or gone missing in their perilous journey to the continent.
European countries reportedly remain divided over how to deal with refugees, most of whom are fleeing conflict-hit zones in the Middle East and Africa.
Reports say about 1,000 refugees are currently stuck at the main crossing point into Macedonia from Greece.