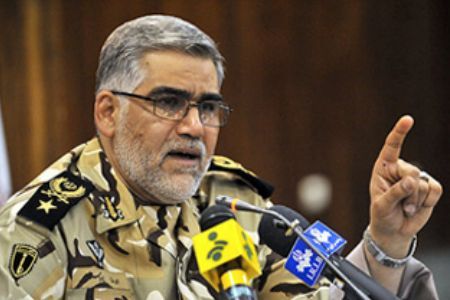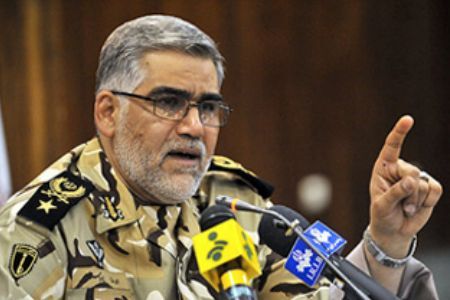 Commander of the Iranian Army's Ground Forces has downplayed the US threat to attack Iran, saying the Islamic Republic will give a crushing response to any strike.
"If any threat strikes against Iran, the Islamic Republic armed forces are fully prepared to counter them on the ground, sea and air," IRNA quoted the Brig. Gen. Ahmad-Reza Pourdastan as saying on Tuesday.
Pointing to Sunday's remarks made by the Chairman of the US Joint Chiefs of Staff, Admiral Mike Mullen, concerning the possibility of a US attack against Iran, General Pourdastan explained that the US does not possess the military potential to attack Iran.
"Military threats of US officials against the Islamic Republic are nothing new, we're certain that the US military forces are in an appalling condition," he added.
"The increasing number of deaths and suicide among American forces attest to the failure of the US in Iraq and Afghanistan," he further explained.
General Pourdastan highlighted that the Iranian army's ground forces have profound defensive military capabilities and will give a crushing response to any threat against the Islamic Republic.
"Iran is keeping a watchful eye on the Islamic Republic's enemies," he said, adding that the country has launched various drills to remain prepared.
On Sunday, Mullen said that the US military plans to attack Iran, although he expressed concern over the repercussions of such a strike.
In a quick response, Iran called the remarks imprudent saying, they grow out of US frustration for their failure in the region.