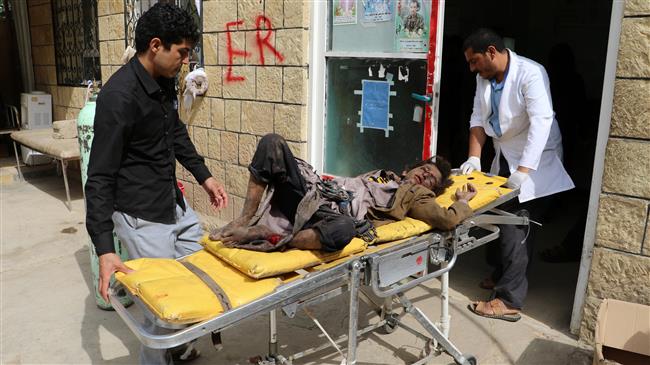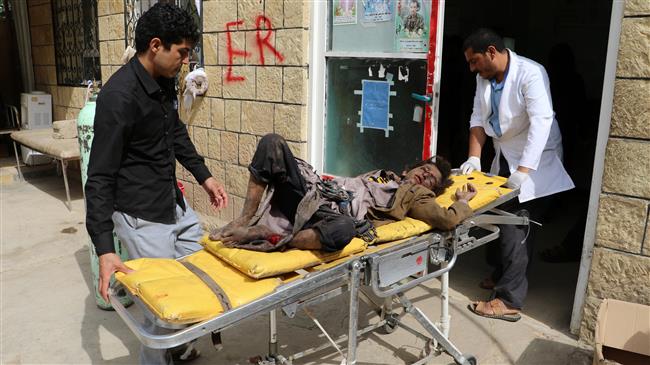 Iran has sharply condemned a Saudi-led airstrike that killed dozens of Yemeni civilians, mostly children on a school bus, calling on the world community to put pressure on the Riyadh regime and its allies to stop perpetrating more crimes in the impoverished country.
In a statement on Thursday, Foreign Ministry spokesman, Bahram Qassemi, expressed sympathy with the families of those killed and injured in the latest Saudi airstrike, which hit the bus at a market in Yemen's northwestern province of Sa'ada earlier in the day.
Yemen's al-Masirah television network said those on the bus were a group of young students attending summer classes of the Holy Qur'an.
The Yemeni Health Ministry said at least 50 civilians, mostly children, lost their lives and around 77 others were wounded in the attack, which Qassemi described as a "war crime."
The Saudi-led coalition waging war on Yemen remained brazenly defiant on its new crime, calling the massacre a "legitimate action." It claimed the airstrikes were aimed at missile launchers used by Yemeni armed forces.
The Iranian official further called on the United Nations, human rights groups and other influential players to double their efforts and help bring a swift halt to such acts of aggression.
Qassemi added that the hike in the "bombardments of residential areas and non-military targets was indicative of coalition forces' consecutive defeats on the battlefield" against Yemen's Houthi Ansarullah fighters and allied forces — who have been defending the nation against the Riyadh-led campaign of aggression since its onset in 2015.

The Saudi-led military campaign was launched in support of Yemen's former Riyadh-friendly government and against its popular Houthi movement.
The US, the UK and other Western powers have been providing arms and intelligence to the alliance in the course of the war, which has unleashed the world's worst humanitarian crisis in Yemen, according to the UN.
'Saudis influencing OIC against Iran'
In a separate statement, Qassemi rejected an anti-Iran statement issued by the Organization of Islamic Cooperation (OIC) "under Saudi influence" following a meeting in the Saudi city of Jeddah, which took place in the absence of Tehran's representatives.
He criticized Riyadh for denying Iranian delegates entry visas for OIC summits, saying such statements "are compiled and released unilaterally and unjustly under pressure from Saudi Arabia."
Article 7 of the OIC communiqué, which was issued on Wednesday, repeats the baseless allegation that Iran provides Yemen's Houthi movement with missiles — a claim strongly rejected by both Tehran and Sana'a.
Qassemi further said the countries involved in acts of aggression against Yemeni people resort to such statements in an attempt to cover up their criminal acts and divert world public opinion from the realities on the ground in the war-ravaged country.