Iran
Iran defense might should worry Israel: Dehqan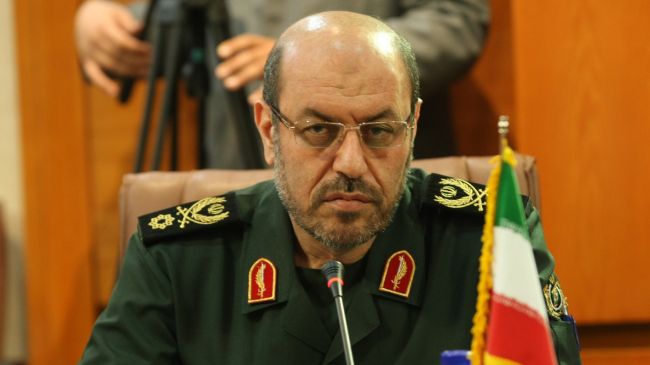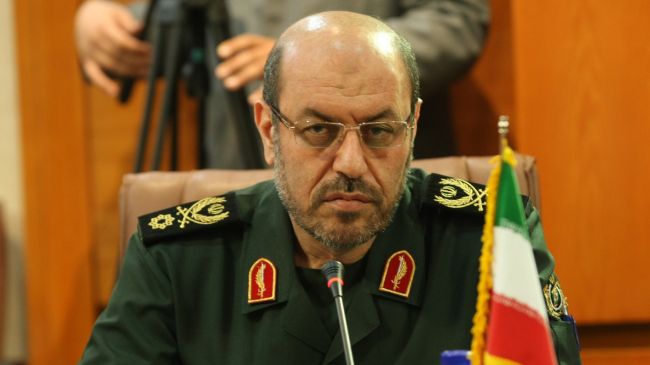 Iran's Defense Minister Brigadier General Hossein Dehqan says the country's missile capability is non-negotiable.
"Iran's missile capacity is defensive, conventional and deterrent and it is not up for negotiations," Dehqan said on Sunday.
"The Zionist regime (Israel) should always be concerned about the Islamic Republic of Iran's deterrent power because if such deterrent might did not exist, the occupying regime would colonize the Middle East through wars and bloodshed," he added.
The comments by Dehqan come in response to repeated US calls for the inclusion of Iran's missile program in a final nuclear agreement between Tehran and the five permanent members of the UN Security Council plus Germany.
Dehqan further called for the annihilation of the nuclear, chemical and biological weapons of both the Israeli regime and the US.
The Israeli regime is widely believed to be the sole possessor of a nuclear arsenal in the Middle East with up to 400 undeclared nuclear warheads.
Tel Aviv has rejected global calls to join the nuclear Non-Proliferation Treaty (NPT) and does not allow international inspectors to observe its controversial nuclear program.