Iran
Iran denies military presence in Iraq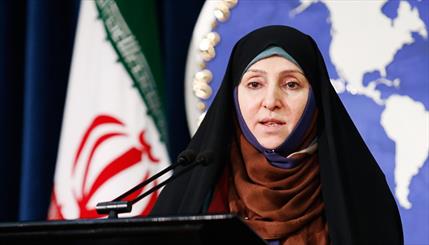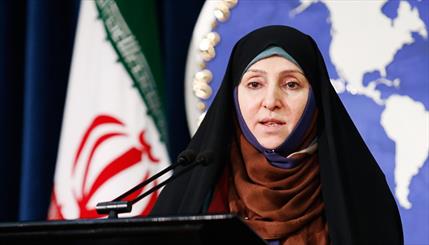 While rejecting some media's allegations in regard to Iran's military presence in Iraq, Afkham said, "there has been no change in the Islamic Republic's policies in regard to combating Takfiri groups, and assisting Iraq with consultations on how to deal with ISIL. The news surrounding Iran's cooperation with other countries' military groups in fight against ISIL is neither accurate nor true."
On the Syrian issue, Afkham asserted, "there are some positive cooperation and regular consultation going on between Iran and the representative of the UN Secretary General on Syrian Affairs." She also highlighted that any solution for Syrian issue should consider ralities on the ground in Syria.
In regard to a car bomb that went off early on Wednesday near the residence of Iranian ambassador to Yemen, Afkham assured that the ambassador and Iranian diplomats have not been hurt, and Iran is following up on the additional details.
Responding to a question on media coverage of the details of Iran and G5+1 talks, Afkham asserted that among all negotiating countries, Iran has provided the most detailed information to the public, and referred to Mohammad Javad Zarif and Catherine Ashton's press conference in Vienna on Nov. 24, as well as the Leader's speeches before and after the talks and Zarif's recent 'Nuclear Diplomacy' conference at Allameh Tabataba'i University which was addressed to the public yesterday.
On the issue of the possibility of an agreement having been made but not yet disclosed to the public, Afkham rejected these 'speculations' and said, "that claims of an agreement reached and hidden from the public's knowledge is completely untrue. However, all negotiating parties are of the same opinion that their views have become closer to one another, the gaps are closing, and all seek a solution."
Afkham also touched upon the issue on the high-level political agreement in Iran's nuclear deal which is expected to be reached by 1 March, and said, "reaching this agreement will confirm the full technical details of the agreement by July 1. We are fully focused on an all-out agreement that encompasses not only the issue of sanctions, but all of Iran's terms and conditions."