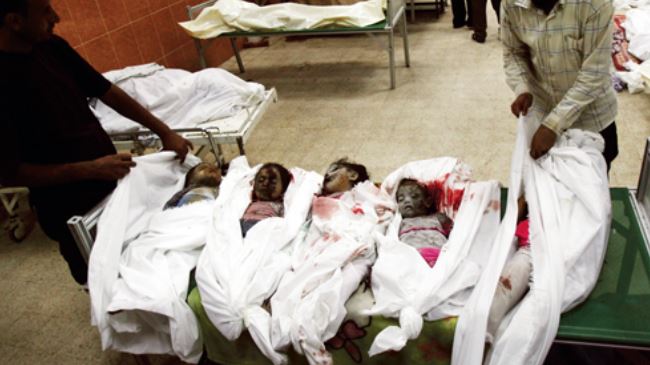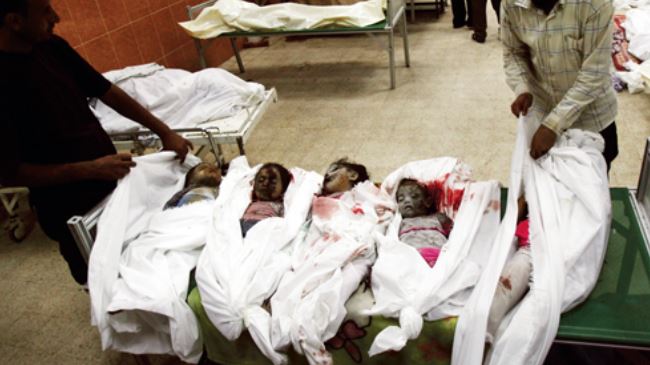 Iran has decried the US' unflinching support for Israel, saying Washington has turned a blind eye to realities on the ground in the Middle East.
"The US has closed its eyes on the realities in the region and the world public opinion with its all-out support [for the Zionist regime]," Iranian Foreign Ministry Spokeswoman Marzieh Afkham said at her weekly press conference on Wednesday.
Afkham said that the US' miscalculations have kept Washington away from developments in the Middle East.
The Iranian official said that the Tel Aviv regime backed by the US government has turned Gaza into a "large prison".
She called on American officials to review photos released on media and social networks on Israel's crimes against people in Gaza, including women and children, to adopt a realistic approach towards developments in the region.
Israel unleashed a massive offensive on the Gaza Strip on July 8. Nearly 1,900 people have been killed and over 9,500 others injured by the Israeli regime's four-week attacks on the coastal enclave.
Palestinian fighters also fired more than 3,000 rockets into Israel in response to Israel's attacks. The Israeli military says 64 of its soldiers have been killed in the conflict, but the Palestinian resistance movement Hamas says the death toll is over 150.
US President Barack Obama has said that Washington would work with Tel Aviv to enable it to protect itself against Palestinians.
Soon after Israel began its offensive on Gaza, Obama also praised Israel's US-funded Iron Dome anti-missile system as proof of America's commitment to Israel's security.
The US has allocated millions of dollars to help Israel with the Iron Dome project.
On Monday, Obama signed a new congressional bill that will provide an additional USD 225 million to Israel to improve its Iron Dome anti-missile system.
Meanwhile, a 72-hour humanitarian truce between Hamas and Israel took effect at 8 a.m. (0500 GMT) on Tuesday. The truce has halted the conflict.