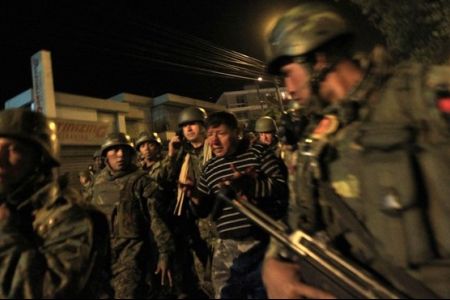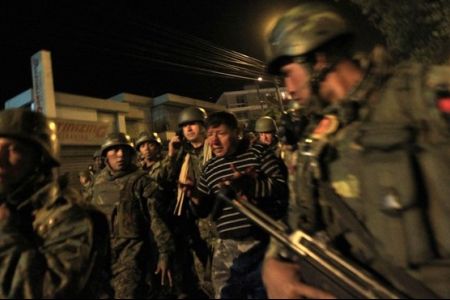 Iran has expressed support for Ecuador's President Rafael Correa, urging a peaceful end to the unrest in the South American country in which two people were killed.
"Iran is deeply concerned with the situation in Ecuador and urges all sides to respect the rule of law and the institutions of democratic government," Foreign Ministry spokesman Ramin Mehmanparast said in a statement.
Ecuador's police forces on Thursday staged violent demonstrations against benefit cuts, taking over strategic sites in the country's capital of Quito.
Correa was taken to the National Police Hospital after he was shoved and tear-gassed while he was trying to talk to the insurgent police.
The rebellious officers then surrounded the hospital preventing Correa from leaving it.
The president was eventually rescued by security forces loyal to the government amid heavy gunfire and rushed from the police hospital where he was being held.
The turmoil in one of Latin America's largest oil exporters has already led to an increase in global oil prices, with oil reaching a seven-week high of near $80 a barrel on Thursday.