Iran
Iran Deputy DM: West Angry with Iran's Technological Advancements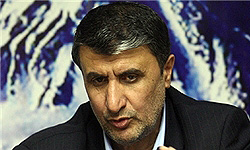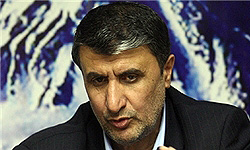 Iran's scientific, industrial, technological advancements have angered the US, a senior Iranian defense official said, adding that the rhetoric of the US and its allies changed after Iran successfully launched its first satellite four years ago.
"The science, industry, and technology of the Iranians has enraged the West," Deputy Defense Minister for Industrial and Research Affairs Mohammad Eslami told FNA in the Northern Iranian city of Babolsar in Mazandaran province on Sunday.
"The West's rhetoric changed after Iran successfully launched its first satellite in 2008 and they tried to create obstacles (to block Iran's advancements) at any price …," he added.
Eslami noted that the West's attempts to find fault with Iran's nuclear program is just a fake pretext for exerting more pressures on the Iranian nation to prevent its progress.
Iran has taken wide strides in space science and technology in the last few years. The country has now announced plans to display its new space achievements by sending heavier home-made satellites to higher altitudes by the next few years.
There would be a new round of space progression in Iran by 2013. Iran plans to send Tolou (Rise) and Fajr (Dawn) satellites into orbit and improve satellite carriers by efforts made by local experts in this regard.
Iran would be able to put satellites into orbit of up to 36000 km in the near future, according to the Iran Space Agency.
Washington and its Western allies accuse Iran of trying to develop nuclear weapons under the cover of a civilian nuclear program, while they have never presented any corroborative evidence to substantiate their allegations. Iran denies the charges and insists that its nuclear program is for peaceful purposes only.
Tehran stresses that the country has always pursued a civilian path to provide power to the growing number of Iranian population, whose fossil fuel would eventually run dry.
Despite the rules enshrined in the Non-Proliferation Treaty (NPT) entitling every member state, including Iran, to the right of uranium enrichment, Tehran is now under four rounds of UN Security Council (UNSC) sanctions for turning down West's calls to give up its right of uranium enrichment.
Tehran has dismissed West's demands as politically tainted and illogical, stressing that sanctions and pressures merely consolidate Iranians' national resolve to continue the path.
Tehran has repeatedly said that it considers its nuclear case closed as it has come clean of IAEA's questions and suspicions about its past nuclear activities.
Political observers believe that the United States has remained at loggerheads with Iran mainly over the independent and home-grown nature of Tehran's nuclear technology, which gives the Islamic Republic the potential to turn into a world power and a role model for the other third-world countries. Washington has laid much pressure on Iran to make it give up the most sensitive and advanced part of the technology, which is uranium enrichment, a process used for producing nuclear fuel for power plants.