Iran
'Iran determined to continue with nuclear talks with West'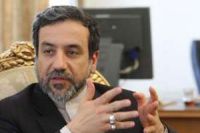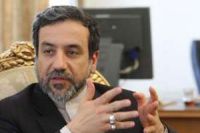 Deputy Foreign Minister, Abbas Araqchi on Sunday said Iran is determined to continue with its talks with the 5+1group.
According to IRNA, Araqchi, a senior member of Iran's nuclear negotiating team, made the remarks during a session of Majlis National Security and Foreign Policy Commission to brief the Iranian lawmakers on the latest negotiations between Iran and the West.
Araqchi was quoted as saying by rapporteur of the Parliament Comission Hossein Naqavi Hosseini that Iran has now obtained scientific and technological capabilities it needed and has entered the negotiations as a power with nuclear technology for peaceful purposes.
On the general features of the Comprehensive Agreement envisaged to be worked out by July 20, Araqchi said that any deal will guarantee Iran's right to nuclear technology in line with Non-Proliferation Treaty.
He noted that 5+1 group will recognize Iran's nuclear rights and Iran will take confidence-building measures in return.