Iran
Iran determined to resolve nuclear issue soon: Rouhani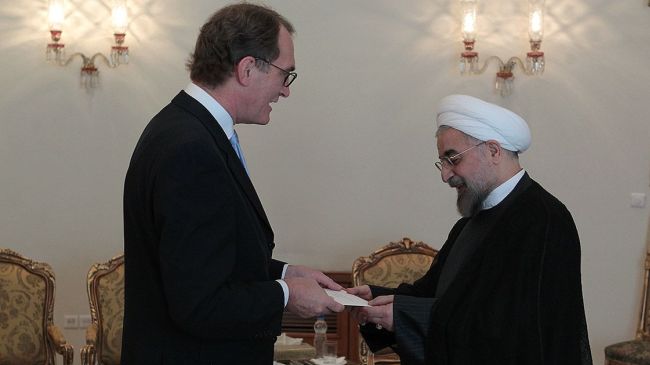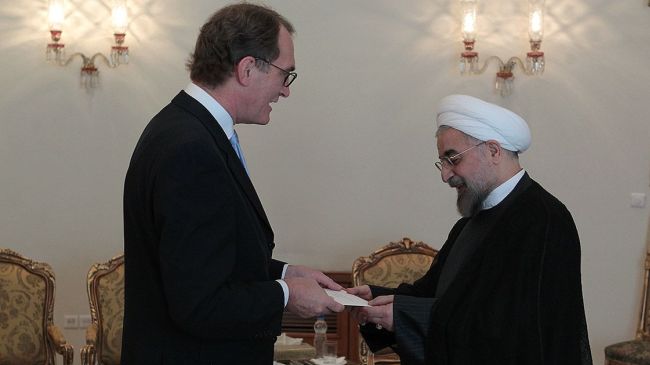 Iran President Hassan Rouhani says the Islamic Republic is determined to resolve the country's nuclear issue in a short period of time.
Rouhani said Iran has an "absolute right" to possess nuclear rights in line with the Non-Proliferation Treaty (NPT) and is ready to resolve ambiguities about its nuclear issue through negotiations with the five permanent members of the UN Security Council plus Germany.
He made the remarks in a meeting with new Ambassador of the Netherlands to Tehran Johannes Douma on Monday.
EU Foreign Policy Chief Catherine Ashton said on September 26 that the next round of negotiations between Iran and the six major world powers – Russia, China, France, Britain, the US and Germany — would be held in Geneva on October 15-16.
The two sides have held several rounds of talks on a range of issues, with the main focus being on Tehran's nuclear energy program.
Rouhani criticized the sanctions which violate Iranian human rights and which have caused problems in the access of Iranians to medicine.
"We must be careful that the issue of human rights is not politicized and keep in mind that human rights are not completely [asserted in any country]and has shortcomings," the Iranian president added.
The United States, Israel and some of their allies have repeatedly accused Iran of pursuing non-civilian objectives in its nuclear energy program, with the US and the European Union using the unsubstantiated claim as an excuse to impose illegal sanctions against Tehran.
Iran has categorically rejected the allegation, stressing that as a committed member of the International Atomic Energy Agency and a signatory to the NPT, it is entitled to develop nuclear technology for peaceful purposes.
The Iranian president stressed the importance of recognizing cultural diversities and respecting principles such as freedom of expression and exchange of thoughts.
He expressed hope that Iran would soon expand ties with the EU member states, including the Netherlands, in all economic, cultural and political fields.
The Dutch ambassador, for his part, expressed his country's firm determination to strengthen relations with Iran in all arenas.
During the meeting, Douma submitted his credentials to President Rouhani.