Iran
Technology
Iran develops 3-color spatial resolution camera taking images from 500 Km altitude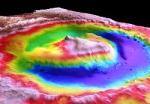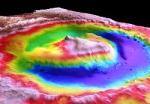 Iranian researchers have developed an imaging camera which takes images from 500 Km altitude with spatial resolution of 3 colors.
Hossein Sayyadzadeh, the project manager told Mehr News that the designed camera is a linear imaging and multi-spectral one and enjoys a 3-color spatial resolution.
"It has been designed for a resolution of less than 20 m, and it is linear scanning/imaging camera," added Sayyadzadeh.
He emphasized that the camera was designed for imaging from orbital altitude of 500 Km. "the camera has been decreased in terms of weight and dimensions, which are important in space industry," he added.
The project manager said that satellite launching to higher orbits would be future plans in space industry. "With satellites in higher orbits, this camera will meet the demands to high-resolution cameras," he asserted.