Iran
Middle East
Technology
Iran develops firewall against Stuxnet computer worm: Minister
Iran says has developed an indigenous firewall securing its sensitive industrial facilities against Stuxnet, a cyber weapon widely believed to be made by the US and Israel and used in the past to target the Islamic Republic's nuclear energy program.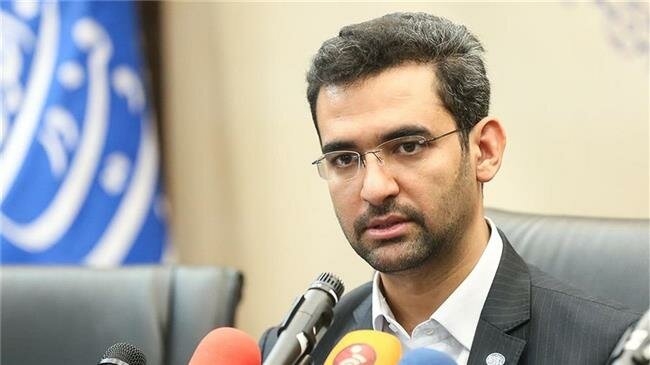 Minister of Information and Communications Technology Mohammad Javad Azari Jahromi announced the development on his Instagram page on Thursday.
The firewall, he said, has been designed and developed by young Iranian scientists, and successfully tested on industrial automation systems.
The firewall "practically neutralizes industrial [acts of] sabotage, such as [those potentially launched by] Stuxnet, in electrical grids and suchlike," he wrote, adding, "By relying on [our] youths, we will turn threats into opportunities."
The minister noted that he will release further information on the achievement on the World Telecommunication and Information Society Day, which falls on May 17.
The Washington Post reported in June 2012 that the US National Security Agency (NSA), its spy service CIA, and Israel's military had worked together to launch Stuxnet against Iran's nuclear facilities.
In late 2015, Iran's then Foreign Ministry spokesman, Hossein Jaberi-Ansari, called the attacks that came in 2011 "illegal," saying Tehran had never responded with "reciprocal cyber attacks."
In November 2016, Iran's top nuclear official said the cyber attack had worked against the US and Israel's intended objectives and instead helped improve the Islamic Republic's readiness against such acts of sabotage.
Cyber strike empowered Iran: Nuclear chiefThe 2011 Stuxnet cyber attack targeting the Iranian nuclear energy program worked against its intended objectives, says Iran's nuclear chief.
The deployment of the malware against Iran's nuclear facilities had made the country realize how it had to prepare against such attempts, the head of the Atomic Energy Organization of Iran (AEOI), Ali Akbar Salehi, said at the time.