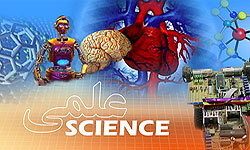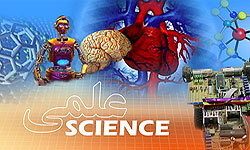 Iranian scientists succeeded in producing new types of medication for treating different kinds of cancer, viral diseases and arthritis with 100% positive results.
The medicine has been synthesized through a new and unique formula and has the capability to destroy all malignant cancerous cells," Head of the research team Qassem Tak Dehqan told reporters on Monday.
The most important feature of the medicine is that it does not have any side-effects for healthy cells, while having a 100-percent positive result in curing patients, he reiterated.
"The medicine has very strong anti-viral effects and could destroy IBR, FMB and New Castle viruses during the cell-culturing phase," Tak Dehqan said.
Elsewhere, he referred to the production of a new medicine for treating arthritis, and said, "The medication has treated 90% of the patients and produced completely desirable results."
Iran has taken wide strides in science and technology, particularly in medical and medicinal fields, in recent years.
Meantime, the Atomic Energy Organization of Iran (AEOI) announced in January that Iranian scientists have managed to synthesize two new types of radiomedicines to treat malignant types of cancer.
"The Iranian scientists and researchers of the AEOI's Nuclear Science and Technology Research Center succeeded in producing two new radiomedicines for the first time to cure malignant cancers," AEOI Spokesman Hamid Khadem Qaemi said at the time.
He named the radiomedicines as Lutetium-177 Phosponate (EDTMP) for bone pain palliation in metastatic prostate cancer and Iodine 131 Chlorotoxin to treat malignant glioma.
Also, Iran in December unveiled five different radiomedicine projects with applications for diagnosis, prevention and treatment of a number of diseases.
In September, Iran announced that it plans to synthesize 20 kinds of radiomedicine inside the country.
"Iran has gained the necessary preparedness to produce 20 radiomedicines and we will provide the 20% (enriched nuclear) fuel needed for the production of these medicines this year," AEOI Deputy Head for Planning, International and Parliamentary Affairs Massoud Akhavan-Fard told FNA in September.
In addition to the Tehran research reactor which has long been used by radioisotope production, Iran also plans to build four other research reactors in the other parts of the country, he added.