Iran
Technology
Iran develops shake maps to estimate loss immediately after earthquake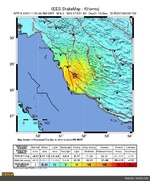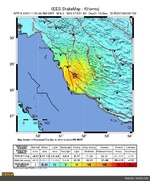 Iran has achieved a new technology which provides the country with shake maps for estimating the level of possible losses one minute after the earthquakes, maps whose preciseness and functionality have been confirmed by the US Geological Survey.
Mohammad Pourmohammad Shahvar who has developed the maps, is the first Iranian expert in designing and producing shake maps.
"The shake maps can estimate the force, acceleration and speed of earthquake immediately after the event so that the rescue teams can send their forces to the badly-damaged areas easier," he told ISNA.
He has also prepared the first shake map for KoheZard district in the central Iranian city of Semnan.
Shahvar also designed other maps for more earthquakes including a very precise map for Turkish Van earthquake, came in 2011 and was about 7 at the Richter scale.
The maps have been designed and developed since 1999, but turned to be more applicable and functional in time.
Also the International Institute of Earthquake Engineering and Seismology located in Iran plans to post these maps on its website to show the areas badly damaged by the shakes. The US Geological Survey has confirmed preciseness and functionality of the maps.
The maps will be ready one minute after the earthquakes and will become more complete with more data.
These systems mostly aim to help the Iranian Red Crescent Society how to send its forces and rescue teams to the quake-hit areas.