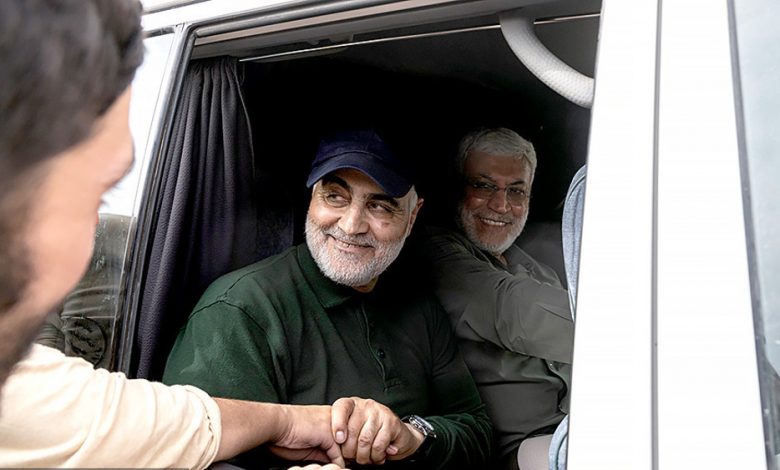 Foreign Ministry Spokesman Saeed Khatibzadeh says Iran's diplomatic apparatus will not rest until those responsible for the assassination of Lieutenant General Qassem Soleimani are brought to justice.
The official made the remarks to Lebanon's al-Ahed news website on Sunday that marked the first martyrdom anniversary of the senior Iranian anti-terror commander, who was assassinated by the United States early last year.
"Following up the issue of General Soleimani's assassination is among the Foreign Ministry's priorities. The diplomatic apparatus will keep up its efforts until it hands over those — who ordered, plotted, and perpetrated this atrocity — to justice," he noted.
The Americans "committed a great act of folly" by resorting to the assassination, and they are "the main losers," Khatibzadeh said.
The official noted that the trend of US expulsion from the region has expedited since the assassination and Washington's dream of disintegrating the regional resistance front has failed to materialize.
Soon after the US drone strike that killed General Soleimani and a number of his companies in Baghdad, the Iraqi Parliament overwhelmingly passed into law legislation that mandated the withdrawal of US forces from the Arab country's soil.
"The United States thinks it can influence the public opinion by assassinating people, but the history has proven this policy to be futile," Khatibzadeh said.
General Soleimani, who commanded the Quds Force of Iran's Islamic Revolution Guards Corps (IRGC), was admired as the Middle East's most influential and charismatic counter-terrorism leader. He played a key role in helping Iraq and Syria defeat foreign-backed terrorists, chiefly Daesh, in late 2017.
The top commander was assassinated on January 3, 2020 in a drone strike in the Iraqi capital upon a direct order by US President Donald Trump.
His Iraqi trenchmate Abu Mahdi al-Muhandis, deputy commander of Iraq's Hashd al-Sha'abi anti-terror force, along with several others were also killed when their convoy was hit.