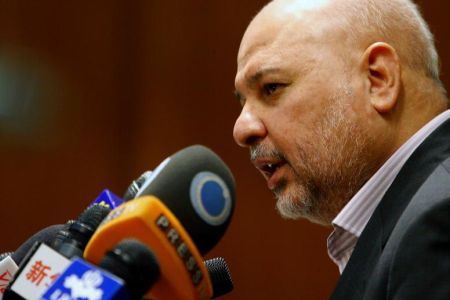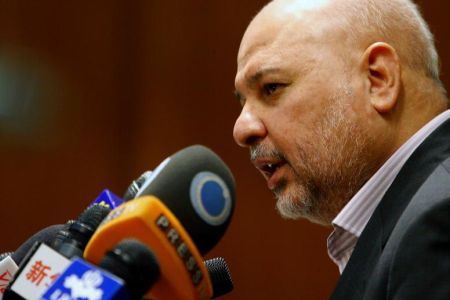 Iranian Oil Minister Massoud Mirkazemi has announced that a new gas field worth more than 50 billion dollars has been discovered in southern Iran.
Khayyam gas field with in-place reserves of 260 billion cubic meters of natural gas was discovered in eastern part of port city of Assaluyeh, Mirkazemi said during a press conference on Sunday.
The Iranian minister predicted that Iran is to extract some 24 million cubic meters of gas per day by digging 18 rigs.
The gas filed also has proven reserves of 220 million barrels of gas condensates, Mirkazemi further explained.
Iran discovered 13 new oil and gas fields with in-place reserves of 14 billion barrels of oil and 45 trillion cubic feet of natural gas within August 2009 to August 2010, a report published by Iran's Oil Ministry said in August 2010.
The report added that Iran's revenue from oil exports during the past year reached $69.1 billion in 2009.
Last year, National Iranian Oil Company (NIOC) director of exploration Mahmoud Mohaddes announced plans to explore new reserves of 500 million barrels of oil and 5 trillion cubic feet of gas per year during a five year plan.
Mohaddes said that during the course of Iran's Fourth Five-Year Development Plan (2005-2010), the country has discovered 19 new oil fields and eight new gas reserves.
Iran is OPEC's second-largest oil producer after Saudi Arabia. In 2009, Iran's crude production stood approximately at 3.8 million barrels per day. The Persian Gulf country sits on the world's second-largest gas reserves after Russia.