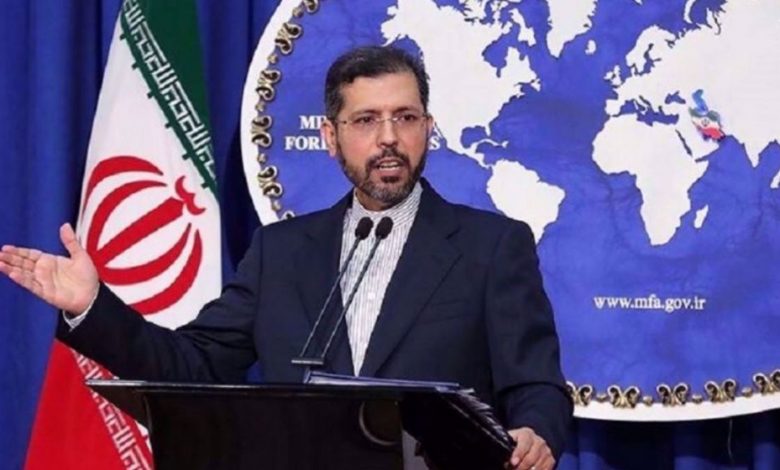 Iran's Foreign Ministry spokesman has dismissed a report that claimed Iranian officials met with the director of the US Central Intelligence Agency (CIA) in Iraq's capital, Baghdad, as fake news.
Speaking to Tasnim news agency on Tuesday, Spokesman Saeed Khatibzadeh dismissed the report as an instance of "yellow journalism."
A purported analyst with the American Enterprise Institute, Michael Rubin, claimed in a report published on the obscure website 19FortyFive on Monday that Iranian officials had met CIA Director William Burns in Baghdad.
Tasnim reported that Burns had left Baghdad several days before the arrival of an Iranian delegation, headed by Foreign Minister Mohammad Javad Zarif, for talks with Iraqi leaders.
Zarif held separate meetings with his Iraqi counterpart, Fuad Hussein, Iraqi President Barham Salih, the country's Prime Minister Mustafa al-Kadhimi, and Parliament Speaker Mohammed al-Halbousi shortly after his arrival in Baghdad on Monday.
Later on Monday, Iran's top diplomat met with a number of senior Iraqi Shia political figures, including Ammar Hakim, the leader of the National Wisdom Movement. Attendees also included three former Iraqi prime ministers, namely Nouri al-Maliki, Adil Abdul-Mahdi, and Haider al-Abadi, as well as Hanan al-Fatlawi, the head of the Eradaa movement.
Also on Monday, Zarif met with Sunni tribal leaders.
A CIA spokesperson also rejected the American report as false on Monday.