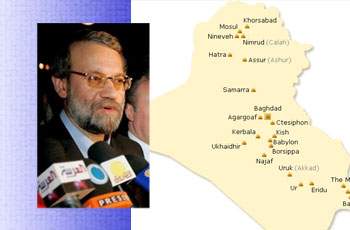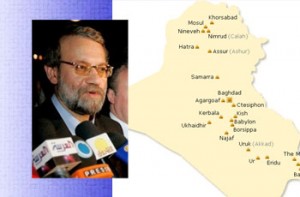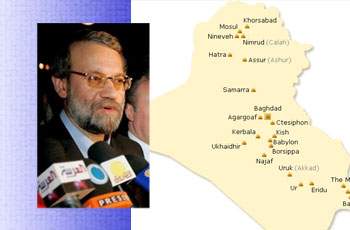 In a joint press conference with his Iraqi counterpart Thursday, the IRI Parliament Speaker voiced readiness to make all possible efforts to improve Iraq-Syria relations.
Ali Larijani referred to inter-parliamentary agreements signed between the two countries and said the agreements were intended to boost inter-parliamentary cooperation.
Larijani said Iran had stood by the Iraqi people since the political changes in the country and had never been skeptical of the Iraqis.
"We have always supported Iraq's national unity government as well as its national parliament," Larijani said.
Regarding how Tehran is going to help Baghdad to overcome its water shortage, Larijani said the issue had been dealt with in the agreements and a special committee would discuss technical matters involved."