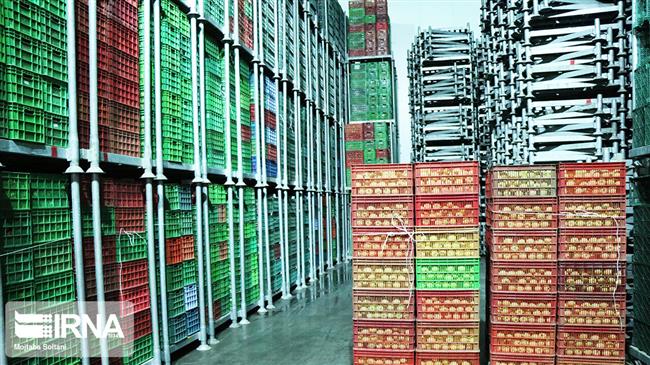 Iranian authorities say the agrifood sector has brought the country over $5.8 billion in foreign currency revenues over the past calendar year ending late March.
An Iranian deputy agriculture minister said on Tuesday that the country had exported a total of 7.104 million metric tons of agrifood worth $5.812 billion over the 12-month period.
Shahrokh Shajari said main agrifood export items over the period included pistachio, which brought the country around $965 million, followed by apple, tomato and watermelon whose exports generated nearly $862 million in hard currency income.
The official said exports for fruit farming products reached a total of 1.945 million tons worth $2.727 million last year while crop farming accounted for 4.416 million tons of export shipments worth $2.092 billion.
He said Iran's export of livestock and poultry reached 568,000 tons worth $719 million over the last calendar year while seafood exports accounted for 127,000 tons or $249 million worth of agrifood shipments sent to other countries.
Shajari said that Iran had spent $6.392 billion on imports of 6.941 million tons of food and agricultural products over the year ending late March.
He said Iran's main agrifood import items were corn used as animal feed, for which the government and private entities spend over $2.176 billion, followed by semi-white or whitened rice with $1.9 billion, soymeal and soybeans on $0.95 billion and $0.905 billion respectively.
Iran has seen a surge in non-crude export revenues over the past two years and since the United States imposed its inclusive bans on the country's sale of oil.
The agriculture sector grew by nearly nine percent over the past calendar year, the government estimates show, as rising exports of agrifood has encouraged farmers to expand cultivation and production for various products.