Iran
Iran EC secretary urges EU seize opportunity to improve ties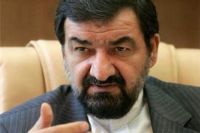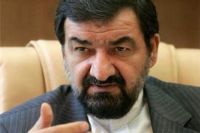 Secretary of Iran's Expediency Council (EC) Mohsen Rezayee called on the European countries remove the EU sanctions against Tehran in a bid to improve their bilateral relations with the Islamic Republic.
"The government of President Rouhani has provided a suitable opportunity for putting an end to the sanctions and starting cooperation between Iran and Europe," Rezayee said in a meeting with Dutch Ambassador to Iran Johannes Duma and a visiting senior Dutch foreign ministry official in Tehran on Sunday.
He pointed to the status quo of the Iran-Netherlands relations, and said, "Iran and the Netherlands can set up a joint committee for economic exchanges in different sectors, including environment, medicine and food."
Rezayee reiterated that setting up such a committee can leave a positive influence on the Iranians under the current embargo conditions.
The senior Dutch foreign ministry official, for his part, pointed to the 400-year record of the relations between Iran and the Netherlands, and said, "We seriously pursue expansion of ties with Iran and believe that there are good capacities at every level for joint cooperation because the two countries share common interests and threats such as the Islamic State of Iraq and the Levant (ISIL)."