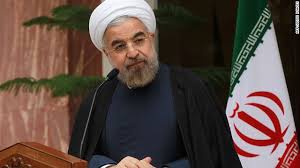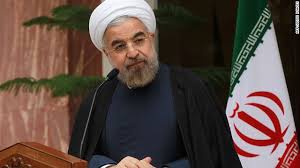 Iranian President Hassan Rouhani says Iran's economy is on the rise again and there is no obstacle can hinder the development of long-standing economic, scientific, cultural and trade ties between Tehran and Seoul.
In a meeting with visiting South Korean National Assembly Speaker Kang Chang-hee in Tehran on Monday, Rouhani said the time is ripe for South Korean firms to invest and participate in various energy projects in Iran
He added that following the new economic situation in Iran, many important international trade firms have expressed desire to invest and increase economic participation in the country.
"Under the current circumstances, our negotiations with international economic corporations [for investment in Iran] have gathered pace," the Iranian president stated.
Rouhani called on South Korea's private sector to strengthen cooperation with Iran and take on more projects in the Islamic Republic.
He further reaffirmed the peaceful nature of Iran's nuclear activities and said, "Based on religious and moral principles, we are against weapons of mass destruction and condemn it."
"We believe that the existing weapons of mass destruction in the world must be eliminated. We …oppose war, tension, instability and extremism in any part of the world," the Iranian president pointed out.
Rouhani also said that Iran regards the nuclear deal clinched between Tehran and the five permanent members of the UN Security Council – Russia, China, France, Britain and the US – plus Germany as a "base for a comprehensive and permanent agreement."
"Iran is determined to reach a permanent agreement [with the six powers] and if the other side also has such determination, we will obtain a comprehensive accord soon," the Iranian president said.
On January 12, Iran and the six major world powers finalized an agreement on ways to implement the interim nuclear deal the two sides struck in Geneva on November 24, 2013.
The accord, which took effect on January 20, is aimed at setting the stage for the full resolution of the decade-old standoff over Iran's nuclear energy program.
The South Korean parliamentary official, for his part, said that his country has complete trust in Iran and will try to restore mutual relations as soon as possible.
Kang added that Seoul seeks to improve its economic cooperation with Iran by settling problems.
A high-ranking parliamentary delegation, headed by the South Korean National Assembly speaker, arrived in Tehran on Sunday for a three-day visit.
This is the 5th South Korean parliamentary delegation to visit Iran since March last year.