Iran
Iran election 2021: Who's running? Do we know yet?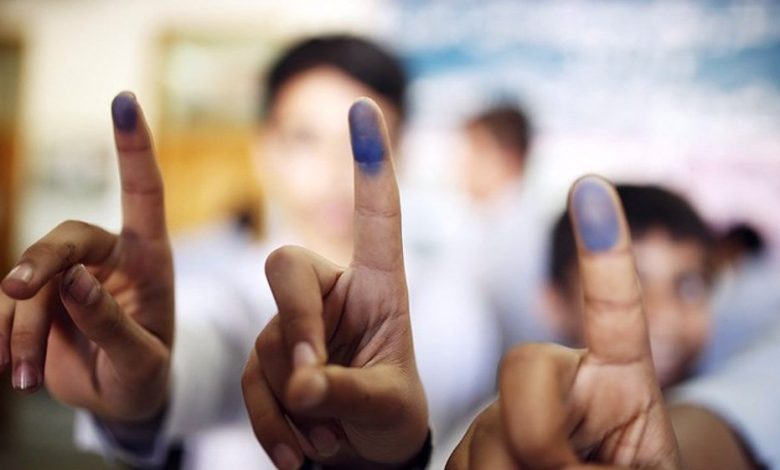 As Iran's 13th presidential race draws near, many Iranian and foreign media outlets have been busy speculating about who will most likely run.
Dozens of names have emerged as potential contenders over the past weeks. It is, however, a bit early to tell whose names will ultimately appear on the list of candidates since it is not a given that everyone who intends to run will actually be able to. Hopefuls must first pass vetting by the Constitutional Council, the body that assesses credentials to decide who is qualified to stand for high office based on strict nomination criteria.
This time around, new faces are expected to enter the fray along with familiar ones, but the two main rival political camps in the country — namely the right-wing Principlists and the left-wing Reformists — appear to be still undecided and have yet to unite behind single figures.
Meanwhile, the Reformists and the left-leaning Moderates especially need to set their house in order ahead of the crucial vote following setbacks they suffered in the 2020 parliamentary elections, in which the Principlists won an absolute majority of the seats at the legislature.
One special thing about the June 18 election is that more figures with military backgrounds are said to be eyeing the presidency than previous elections.
Late last year, a group of parliamentarians, concerned about the prospect of military men finding their way to a normally civilian office, put forward a proposal to ban people of military backgrounds from running in presidential elections.
That proposal was, however, overwhelmingly rejected at the Parliament, with the opponents pointing to the fact that, if they resign from their military posts, members of the Armed Forces will be considered civilians and will thus be entitled to run for civilian office.
Here is a sketchy outlook of nine of the most prominent figures that have either formally declared their presidential bid or are highly expected to do so. The names appear in random order.
A scientist president? Ex-nuclear chief Fereydoun Abbasi
Fereydon Abbasi, a former nuclear chief who now heads the Energy Committee of the Parliament, has officially announced his presidential bid with the campaign slogan of "administration of the elite, a return to people."
He was the head of the Atomic Energy Organization of Iran from 2010 to 2013 under the administration of ex-President Mahmoud Ahmadinejad.
Abbasi has dismissed affiliation with any political party, but many see him as leaning toward the right.
The prominent nuclear physicist survived an Israeli assassination attempt in 2010. On November 29 that year, assailants riding motorcycles carried out two separate bomb attacks targeting the cars of Abbasi and his colleague Majid Shahriari, also a senior physics scientist. Abbasi narrowly escaped the attack with injuries, but Shahriari lost his life.
Diplomat becoming chief? Mohammad Javad Zarif
Although he has repeatedly dismissed speculation about presidential aspirations, Mohammad Javad Zarif, foreign minister under incumbent President Hassan Rouhani, would possibly be the primary candidate of the Reformists if he changes his mind and takes part.
A career diplomat and academic, US-educated Zarif has spent many years representing Iran in the international community. Formerly, he was Iran's ambassador to the United Nations, from 2002 to 2007.
Zarif is known as the architect of a landmark nuclear deal between Iran and originally six major world countries inked in 2015. That agreement has, however, been in crisis due to the US's unilateral withdrawal in May 2018.
First military man to announce bid: Hossein Dehqan
Brigadier General Hossein Dehqan, who has served in top military and political positions, was the first to throw his hat in the ring for the upcoming presidential vote.
He is a former defense minister under President Rouhani and senior commander with Iran's Islamic Revolution Guards Corps (IRGC). The general currently serves as an advisor to Leader of the Islamic Revolution Ayatollah Seyyed Ali Khamenei on military affairs.
He maintains he is not affiliated with any political group.
In an interview with ISNA, Dehqan defended the participation of figures with military backgrounds in elections, saying presidents should be elected based on "merits" and how they fit the aspirations of the Iranian society.
The convenient choice of the Principlists: Seyyed Ebrahim Raeisi
These days, the name of high-profile Principlist figure Ebrahim Raeisi is being increasingly mentioned in different political circles and media outlets as a potential competitor in the forthcoming presidential race.
Currently heading one branch of the Iranian government, namely the Judiciary, Raeisi is highly speculated to run for another top office. If he does, he will arguably be the Principlists' foremost candidate.
He served as attorney general from 2014 to 2016, and was deputy Judiciary chief from 2004 to 2014. He was also prosecutor and deputy prosecutor of Tehran in the 1980s and 90s.
Raeisi became a household name in Iran in 2017 when he ran as a Principlist candidate in the presidential election. He lost the vote to Rouhani.
As the Judiciary chief, Raeisi has launched a widespread anti-corruption campaign. He drew up laws to protect women against domestic violence.
A rising star of the Reformists? Mohsen Hashemi Rafsanjani
A relatively senior Reformist figure, Mohsen Hashemi Rafsanjani currently serves as member and chairman of the City Council of Tehran. He was chairman and CEO of Tehran Metro for 13 years.
Hashemi is the eldest son of the late Ayatollah Akbar Hashemi Rafsanjani, the fourth and fifth president of Iran who later became the chairman of Iran's Expediency Council.
Like Zarif, Hashemi has said he has no plans to join the race, and it remains to be seen if he will change his mind.
Silent and 'undecided:' Ali Larijani
Ali Larijani served as the speaker of the Iranian Parliament from 2008 to 2020. He was the secretary-general of the Supreme National Security Council from 2005 to 2007.
At the Council, he worked as the top negotiator on issues of national security, including Iran's nuclear program.
Larijani has been silent about running, but those close to him say he is "thinking about" it and "considering the options" but has not decided yet.
He is affiliated with neither the Reformist nor the Principlist camp. He has been formerly associated with the right, but is sometimes described as a favored choice of the Reformists, too.
The young general: Saeed Mohammad
Saeed Mohammad is a former commander of the IRGC's Khatam al-Anbiya Construction Headquarters.
The 54-year-old has made his presidential bid official. The circumstances of his departure from his IRGC post attracted media attention. While he said he resigned to run for president, one IRGC commander said he had been removed for expressing political aspirations while still in the military. Still later, a spokesman for the IRGC denied that Mohammad had been removed.
Mohammad has described himself as an independent hopeful.
A former nuclear negotiator: Saeed Jalili
Another potential hopeful is Saeed Jalili, a former secretary of the Supreme National Security Council who served as Iran's chief nuclear negotiator.
Jalili previously ran for president in the 2013 election and came in third. He is a Principlist figure and a veteran of the eight-year Iran-Iraq War in the 1980s.
He has not declared his presidential bid yet. His associates have said he is waiting to see if Raeisi will run, under which scenario Jalili will not take part.
'Candidate for all:' Rostam Qassemi
Rostam Qassemi, a former minister of petroleum under Ahmadinejad, confirmed that he will be running during a presser earlier this week.
He formerly served as commander of the IRGC's Khatam al-Anbiya Construction Headquarters before becoming oil minister.
Qassemi professed no party affiliation while announcing his presidential bid and said he would run as "a candidate for all." He is, however, generally seen as a Principlist figure.