Iran
Iran Ends Ground Drills: IRGC Showed Part of Capabilities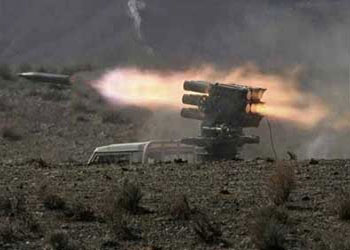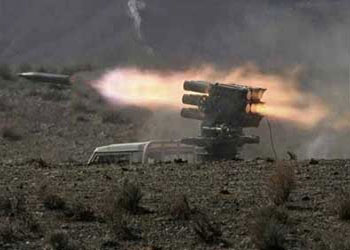 The IRGC's T72S tanks and BMP2 personnel carriers embarked on firing Tondar and Tousan missiles at designated targets after the IRGC air defense units repelled the hypothetical enemy's air support.
Tondar anti-armor missiles can hit targets in a distance of 4km and Tousan is capable of destroying targets 4.5km away.
The drills also involved the use of various techniques and tactics of passive defense in asymmetric warfare.
Earlier Monday, Lieutenant Commander of the Islamic Revolution Guards Corps Brigadier General Hossein Salami said that the Ground Force demonstrated just part of its capabilities during the current military drills in the Southeastern province of Kerman.
"What has been done in the drills was a demonstration of the IRGC's capabilities in a small scale," Salami noted, adding that the drills simulated actual battlefield conditions.
He further noted that attempts have been made to make the military exercises as close to reality as possible, adding that "our capabilities are beyond… the drills."