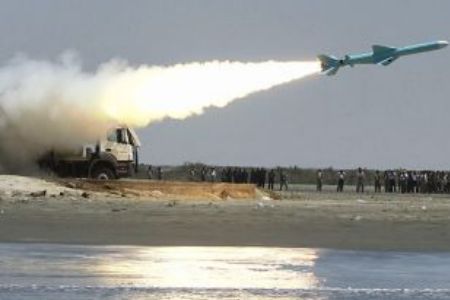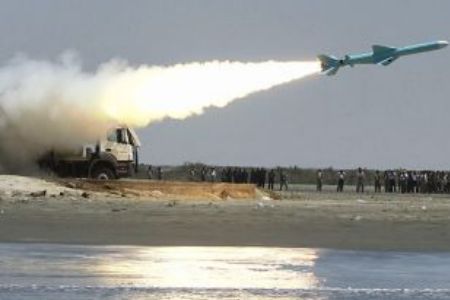 The Iranian military has started the second day of its largest nationwide air drills aimed at boosting the country's defense capabilities in case of any foreign attacks on its territory.
The anti-air defense units from Iran's Armed Forces and the Islamic Revolution Guards Corps (IRGC) are taking part in the three-stage, five-day defense maneuvers dubbed "Modafean Aseman Velayat 3" (Defenders of Velayat Skies).
The air maneuvers are being held near Iran's "nuclear and other vital landmarks" and include the test of long-range anti-air missiles.
The drills aim to enhance response capabilities in countering threats against the county's populated and strategic centers.
During the second day of the maneuvers, advanced equipment used for communication and exchange of intelligence along with modern electro-optical systems were successfully tested and utilized.
The spokesman for the military drills Brigadier Hamid Arzhangi said the exercises today mainly focused on assessing monitoring instruments installed across the country.
Arzhangi noted that thousands of monitors have been positioned along the seven thousand kilometers of Iranian borders, as well as the central areas of the country.
During the drills, the aerial monitoring network passed on intelligence to control and command headquarters using highly advanced telecommunication instruments in the shortest possible time, he added.
The command headquarters then processed the incoming intelligence and took appropriate measures as part of the exercise, the official said.
Iranian military officials say the drills convey a message of peace and friendship to neighboring countries and a fierce warning against enemies.
Iran has staged numerous military drills in 2010 to demonstrate the country's military capabilities in the face of numerous threats and allegations leveled against the country's civilian nuclear program by the US and its allies.
Tehran has fiercely rejected the allegation as entirely fictitious, maintaining that its nuclear work is solely for peaceful purposes, a statement that has been repeatedly verified by inspectors of the International Atomic Energy Agency (IAEA).
In its numerous reports on Iran's nuclear work, the IAEA has confirmed non-diversion of the country's nuclear program.
Iranian officials have repeatedly warned that any military action on the country's soil would prompt a severe and immediate reaction by Iran that would not be limited to the immediate region.