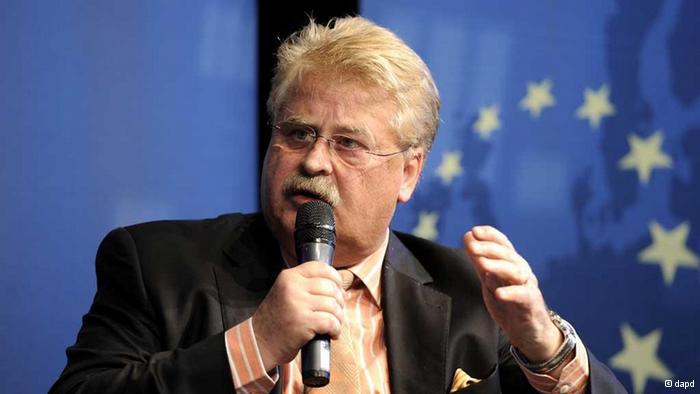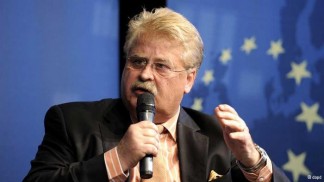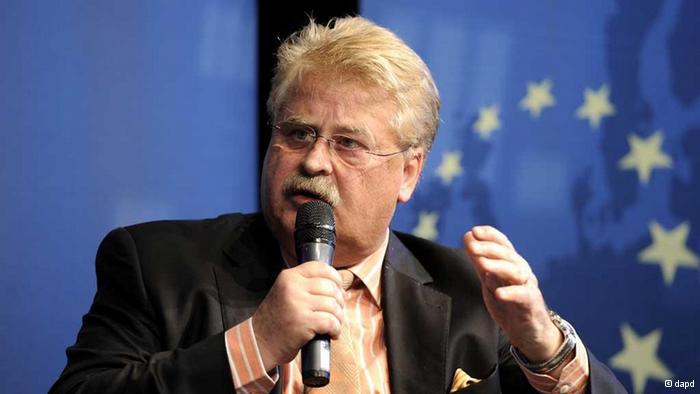 Chairman of the European Parliament's Foreign Affairs Committee Elmar Brok says the Islamic Republic of Iran has the right to use peaceful nuclear technology.
Brok made the remarks in a Wednesday meeting with Iran's Oil Minister Rostam Qasemi on the sidelines of an international conference in the German city of Frankfurt, IRNA reported.
He said that the fatwa of Leader of the Islamic Revolution Ayatollah Seyyed Ali Khamenei on the prohibition of using nuclear technology for non-peaceful purposes could constitute a good basis for the West to reach an agreement in its dispute with Iran over the country's nuclear energy program.
On February 22, 2012, Ayatollah Khamenei said the Islamic Republic considered the pursuit and possession of nuclear weapons "a grave sin" from every logical, religious and theoretical standpoint.
The Leader described the proliferation of nuclear weapons as "senseless, destructive and dangerous," adding that the Iranian nation had never sought and would never seek atomic bombs as the country already had the conventional capacity to challenge nuclear-backed powers.
Referring to Iran's recent presidential election and the viewpoints expressed by Iranian President-elect Hassan Rohani, Brok voiced hope that the ground would be prepared for positive steps in the negotiations between Iran and the West over Tehran's nuclear program.
Qasemi, for his part, said the Islamic Republic of Iran was always ready for engagement with all countries based on mutual respect and interests.
"We welcome negotiations within a logical and fruitful framework given the atmosphere created after the election of the new president who is a politician, a religious scholar and is familiar with international relations," he added.
Iran has never been after and will never seek non-civilian nuclear energy, Qasemi said, adding that reciprocal trust can yield favorable results in the upcoming talks for both sides.
He also expressed hope that Iran-Europe relations would further develop in the future based on mutual respect.
The US, Israel, and some of their allies have repeatedly accused Iran of pursuing non-civilian objectives in its nuclear energy program.
Tehran has categorically rejected the accusation, arguing that as a signatory to the Non-Proliferation Treaty (NPT) and a member of the International Atomic Energy Agency (IAEA), it is entitled to develop nuclear technology for peaceful purposes.