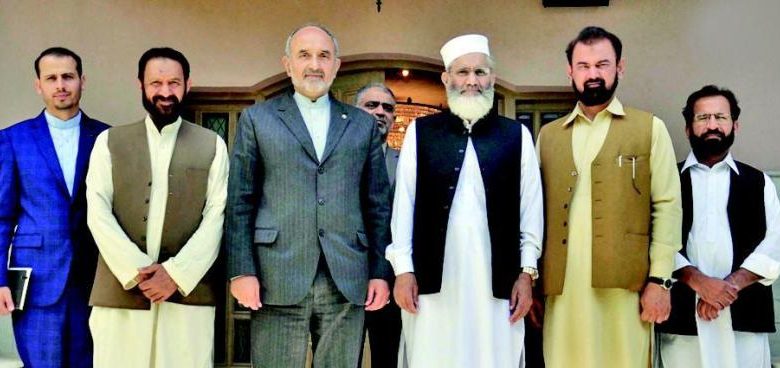 Ambassador of Iran to Pakistan met with head of Pakistan's top religious party and discussed bilateral ties and regional developments.
During his meeting with Jamaat-e-Islami chief Senator Sirajul Haq in Islamabad, Ambassador Mehdi Honardoost called for forging unity among Muslim Ummah to overcome challenges to the Islamic world.

Both sides emphasized the need for expanding Iran-Pakistan inter-parliamentary cooperation.

They said that Muslims have to shun their differences and unite for the stability and prosperity of the entire Muslim Ummah.

Earlier, Ambassador Honardoost speaking at the first meeting of Iran-Pakistan Parliamentary Friendship Group had said that his country welcomes any constructive steps for bringing coherence in the Muslim world.

He said Iran considers tensions among major Islamic states a step towards the realization of Western-Zionist anti-Islam plots.