Iran
Iran envoy to UNESCO: World needs dialogue among cultures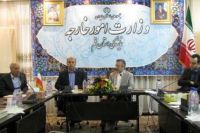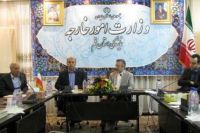 Iran's permanent ambassador to the United Nations Educational, Scientific and Cultural Organization (UNESCO) said Thursday that world is currently in serious need of dialogue among different cultures.
According to IRNA, Mohammad Reza Majidi made the remarks in a ceremony held in the central province of Qom, southern capital Tehran, to unveil a carpet tableau called closeness of cultures.
Criticizing the rise of a wave of extremism throughout the world, Majidi stressed the need for preventing expansion of extremism by conducting dialogues among different cultures.
As for Iran, the official expressed hope that Tehran would increase its constructive interaction with the world's nations and add to its international presence.