Iran
Iran expands screening of population for coronavirus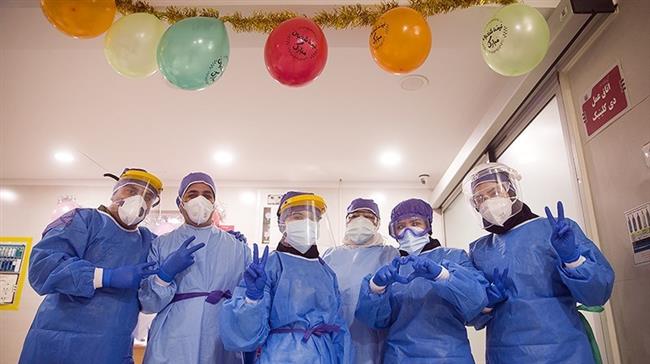 President Hassan Rouhani says Iran has begun taking new measures to screen people for COVID-19 symptoms in a bid to rein in the novel coronavirus pandemic.
In a Sunday address to the National Headquarters for Managing and Fighting the Coronavirus, Rouhani said the procedure involves testing those close to patients with the respiratory disease.
"With the beginning of new screening methods in the provinces, people close to those infected with the coronavirus will also be tested," he said. "This important step brings us closer to containing the disease."
"With the new measures, both the screening and the identification of the infected in critical condition will continue," he added, hoping that in the coming weeks a framework would be reached to shorten the disease period.
He also thanked Iran's medical personnel for their round-the-clock screening of patients at different hospitals, expressing satisfaction with a drop in the number of hospitalized and infected cases as well as the fatalities.
Rouhani further stressed that all countries are dealing with the coronavirus which has affected the world's politics and economy.
However, he noted, the virus "has been and is more difficult for our people."
"One of the reasons is sanctions. Many countries are not under the sanctions condition while we have for two years been subjected to harsh sanctions," he added.