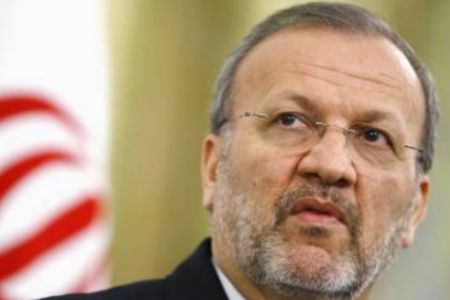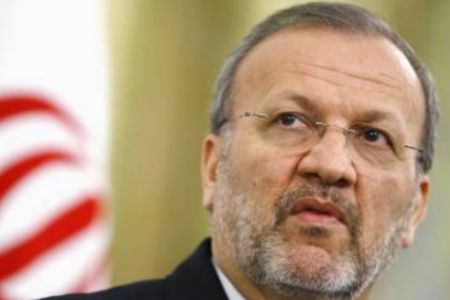 Iranian Foreign Minister Manouchehr Mottaki has expressed the Islamic Republic's support for maintaining stability, security, national unity and convergence in Lebanon.
"Defending security and national unity in Lebanon is not a motto that someone can oppose. This is the main foundation of Lebanon," IRNA quoted Mottaki as speaking in a meeting with Lebanese Prime Minister Saad Hariri in Tehran on Sunday.
He said cooperation between Tehran and Beirut will prepare the ground for strengthening regional convergence, and stressed the importance of making use of all potentialities to achieve the goal.
The top Iranian diplomat pointed to ongoing developments in the region, including the situation in Afghanistan, Iraq and occupied Palestine as well as the spread of terrorism and extremism, urging regional countries to further bolster cooperation.
Mottaki called on countries in the Muslim world and the region to remain vigilant against those who seek to sow discord.
He said the recent landmark visit by Iranian President Mahmoud Ahmadinejad to Lebanon and Lebanese Premier Saad Hariri's current trip to Tehran would create opportunities for amicable relations between the two countries in all fields.
President Ahmadinejad paid a visit to Lebanon in mid-October upon an invitation from his Lebanese counterpart Michel Sleiman.
During the visit, the Iranian president met with Lebanon's top officials, political leaders, academics and university students, and addressed large crowds of people in Beirut and southern Lebanon.
The Iranian went minister on to note that Lebanon has been under repeated attacks by Israel since 1948 and emphasized that the Islamic resistance and national unity led to the Israeli regime's failures during recent years.
"The enemies, who were aware of Lebanon's special position as a serious regional rival in the field of economic development, had targeted the country's stability," he said, adding Lebanon can currently experience a new era of development.
"Lebanon can play its leading role not only at a national level but at the regional level," Mottaki pointed out.
He also called on the Lebanese premier to pursue the case of four Iranian diplomats who disappeared in Lebanon on July 4, 1982 — during the Israeli invasion of Beirut.
Hariri, for his part, termed President Ahmadinejad's visit to Beirut as "historical," and called for the highest level of ties with the Islamic Republic, particularly in trade and economic fields.
"Ahmadinejad's Lebanon visit emphasized the opening of political, economic and trade ties, and my current trip to Tehran aims to promote this process," he said.
He also expressed his country's resolve to boost relations with Iran.
He said stability and national unity in Lebanon are among the main causes of victory against enemies, and appreciated Iran's support for Lebanon against Israeli's threats and lauded Tehran's support for the reconstruction of the country.
He also emphasized that Lebanon will always support Iran's right to peaceful nuclear energy.
Hariri arrived in the Iranian capital of Tehran for a three-day visit on Saturday.
In his first visit to Tehran as the Lebanese prime minister, Hariri has held talks with senior Iranian officials, including President Mahmoud Ahmadinejad, Secretary of the Supreme National Security Council Saeed Jalili, Parliament (Majlis) Speaker Ali Larijani and Defense Minister Brigadier General Ahmad Vahidi about bilateral and regional issues.