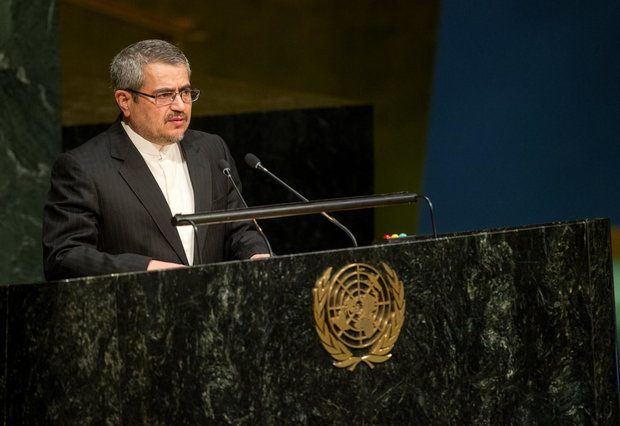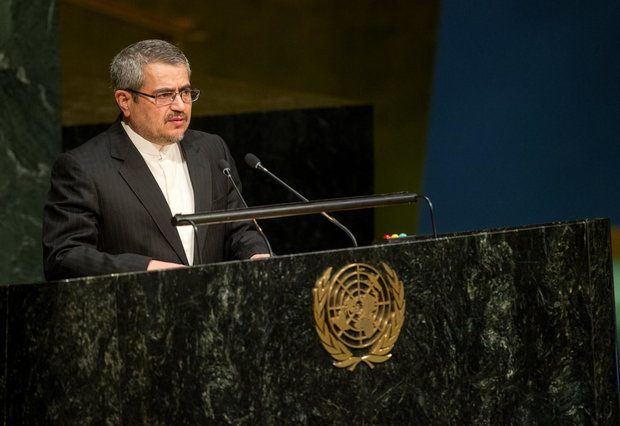 Iran filed a complaint against Saudi Arabia at the United Nations, saying Riyadh anti-Iran claims were destructive and provocative.
Iran's Ambassador to the United Nations Gholamali Khoshroo called for international community's pressure on Riyadh to stop threatening other countries with the military action.
In letter sent to UN Secretary General Antonio Guterres and the President of the Security Council, Khoshroo described Saudi allegation as "baseless and unfounded".
"The Government of Iran strongly condemns the baseless and unfounded allegations made by the Saudi authorities against the Islamic Republic of Iran and calls them destructive and provocative in clear contradiction with article 4, paragraph 2 of the United Nations Charter, which is the prohibition of threat or use of force in international relations," the Iranian representative said in the letter.
These provocative measures have no propose but to divert public opinion away from Saudi Arabia's criminal actions against Yemen," Khoshroo stressed.
Iranian envoy noted that the tragic humanitarian catastrophe has worsened in Yemen with the recent action taken by the Saudi-led coalition to close all air, land and sea routes to Yemen more and more, especially in the face of cholera and famine.
"The international community must recognize Saudi Arabia as responsible for all these crimes," he added.