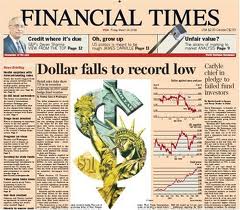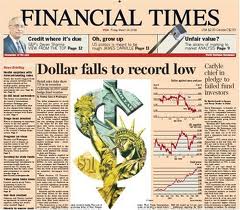 High oil prices and complicated financial schemes have helped Iran survive sanctions, analysts and officials have said.
This month, U.S. authorities accused Standard Chartered of concealing about 60,000 transactions with Iranian clients from U.S. regulators, violating sanctions against the Iranian government. StanChart said that "well over 99.9 percent" of its transactions with Iran complied with the U-turn regulations that govern the clearance of dollars from Iran in the U.S.
The Standard Chartered case comes weeks after a U.S. Senate panel released a 335-page report describing a decade of compliance failures by HSBC, Europe's biggest bank. An outside audit by Deloitte showed that 25,000 transactions totalling more than $19.4bn involved Iran. Of those, as many as 90 percent passed through the bank's U.S. accounts with no disclosure of ties to Iran, according to the Senate report.
Those cases highlight the measures the Iranian government has been able to take to survive the sanctions.
Businessmen have found myriad ways to live with the financial restrictions. They use trusted money changers and an old financial transfer system known as hawala, even though these deals are costly.
"It is becoming increasingly difficult as our costs are going up and we have to give more discounts to customers," said one Europe-based Iranian businessman with links to the Islamic Republic.
China has played a large role. Chinese banks are more welcoming than other Asian lenders to Iranian businessmen and still open letters of credit. Iran's government seems to have convinced China and other Asian oil customers to accept barter deals for oil sales.
Meanwhile, Iranian businessmen say small European banks, notably those in crisis-hit economies, still help with financial transactions to Iran through foreign nationals and money transactions to countries such as Turkey, Ukraine, Azerbaijan and some Persian Gulf Arab Gulf states. Businessmen, however, refuse to reveal the names of the European banks involved.
It is difficult for the U.S. to track transfers. Many Iranian expatriates – who are estimated to number at least 2m worldwide – hold dual nationality. They may be tempted by the high commissions on offer from the Iranian government or businessmen to help them circumvent sanctions.
Transferring money this way takes time. It can lead to delays in imports of raw materials for factories and prices have risen. But while Iran's currency has lost nearly half its value against the dollar over the past year and inflation has shot up 23 percent, according to official figures, the average Iranian consumer has yet to notice shortages. Supermarkets and retail shops are still fully stocked with domestic and imported foods as well as luxury goods.
High oil prices help, too. As long as oil stays at about $100 a barrel, Iranian observers and western diplomats in Tehran say, then Iran should be able to continue its plans.