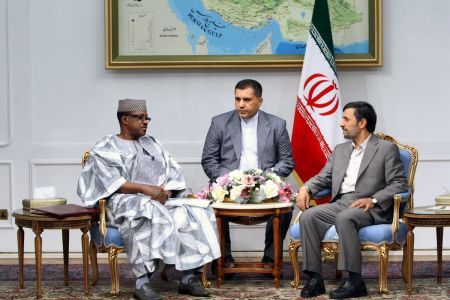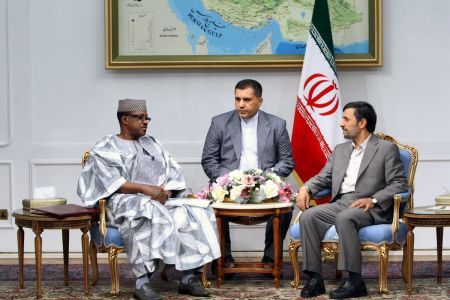 Amid efforts to strengthen cooperation between developing countries, Iranian President Mahmoud Ahmadinejad says Tehran earnestly welcomes ties with African nations.
"Iran is taking firm steps toward the expansion of ties with all African nations — especially Senegal," Ahmadinejad told Senegalese Foreign Minister Madicke Niang.
"The expansion of bilateral ties in various fields would mutually benefit both our nations," the presidential website quoted him as saying on Saturday.
Iranian Foreign Minister Manouchehr Mottaki also held talks with his Senegalese counterpart in Tehran after which the diplomats announced that initial agreements had been reached on a number of deals.
Lauding Iran's success in launching its first nuclear power plant, the Senegalese foreign minister stressed that in the face of growing demand for energy all states had a right to use cheap and safe nuclear energy.
Iran rejects Western accusations that its nuclear program harbors a covert military agenda, arguing that as a signatory to the Nuclear Non-Proliferation Treaty and a member of the International Atomic Energy Agency Tehran has a right to a peaceful nuclear program.