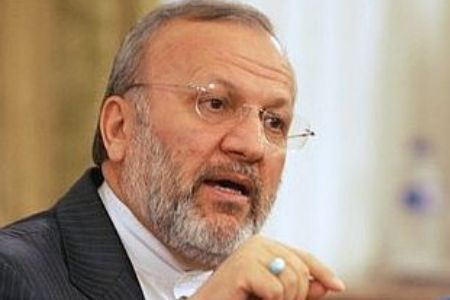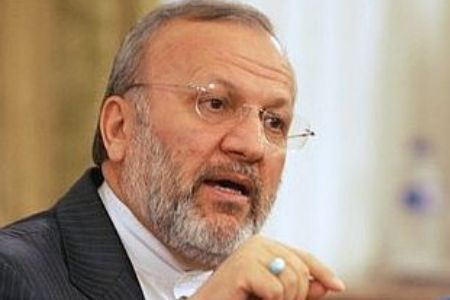 Iranian Foreign Minister Manouchehr Mottaki has blasted US forces for conducting military operations that cause casualties and insecurity in war-torn Afghanistan.
In a joint press conference with his Afghan opposite number Zalmai Rasoul in Tehran on Monday, Mottaki underlined the strategy adopted in Afghanistan has failed to bring peace and stability to the country years after the war started.
He also pointed out that private security firms in Afghanistan increase rather than reduce insecurity.
Mottaki underlined that the Islamic Republic would like to see tranquility and stability return to Afghanistan.
The top Iranian diplomat underscored insecurity, terrorism and extremism are not only regional problems, but global ones.
"Firm resolution is required to fight terrorism, extremism and insecurity," Mottaki said, urging regional countries to tap into their potential to seriously fight these scourges.
Mottaki also underlined that Tehran and Kabul had agreed to forge broader cooperation in a whole range of areas.
"The two sides have reached agreements to work together closely in the fields of healthcare, cultural heritage, higher education, setting up a joint trade commission, finalizing a preferential tariffs deal, cooperation through free and special economic zones, establishing a joint investment company and boosting customs cooperation," said Mottaki.
The two sides also agreed to conduct their trade transactions using the national currencies of both countries, Mottaki went on to say.
The Iranian foreign minister added the two sides also set up a joint working group to follow up mutual cooperation in the field of transportation.
The Afghan foreign minister, for his part, said that growing civilian casualties in Afghanistan will only aggravate the current situation.
He underlined a military strategy alone will not restore peace and security in his country.
Rasoul also backed a call by Afghan President Hamid Karzai for a reduction in foreign forces' military operations in the country.