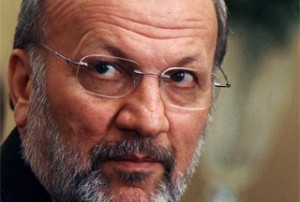 Iran says the South Asian Association for Regional Cooperation (SAARC) offers a good opportunity for regional cooperation.
Iranian Foreign Minister Manouchehr Mottaki made the remark at the 16th SAARC Summit in the Bhutanese capital Thimphu.
Mottaki said that the organization had the potential to provide a suitable chance for cooperation in a spirit of mutual understanding.
He said that Iran's bonds with SAARC member states went beyond political and economic issues and were rooted in history.
Founded in 1985, SAARC is an economic and political organization of eight countries in Southern Asia, namely Bangladesh, Bhutan, the Maldives, Nepal, Pakistan, India, Sri Lanka and Afghanistan.
Iran joined SAARC as an observer in 2008 and has expressed its desire to become a member of the organization.
According to Mottaki, Iran's trade transactions with members of the organization surpass $15 billion.
He said that Iran was keen to develop its ties with the member states. He added that Iran was seeking welfare, economic development, as well as justice and security for regional countries.
In his address, Mottaki also touched on the issue of terrorism. He said that the fight against terrorism must be neither discriminatory nor politically motivated.
He said that Tehran was planning to host an international conference on terrorism in September.
Iran, China, Japan, South Korea, the United States, Mauritius, Australia, Myanmar and the European Union have attended the SAARC Summit as observers.