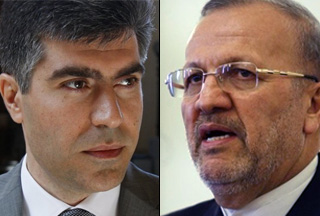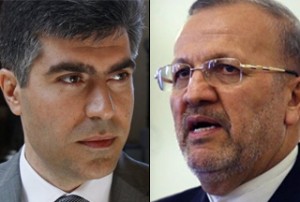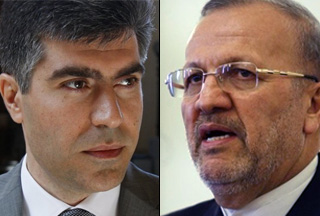 Iran's Foreign Minister Manouchehr Mottaki has telephoned Iranian citizen, Majid Kakavand, who is facing extradition proceedings in France on orders of the US.
Mottaki made the call on Wednesday to Kakavand, who was arrested at the Paris Charles de Gaulle Airport on March 20, 2009 while on a short vacation, at the request of US authorities.
During his phone-call, the foreign minister described the actions of the Iranian Embassy in Paris in support of the citizen as "administrative duty and moral obligation," reported ILNA on Thursday.
"Fortunately, the falsehood of US claims against you has been made clear to the French court and the judge, as was clear from the start, no offense has been proven attributed to you," Mottaki told the engineer-businessman.
"The Americans have planned and implemented a singular plot against Iranian citizens in certain countries, which has failed in most cases," the minister told Kakavand.
Mottaki expressed hope that the French court would soon clear Kakavand, and he would return to his homeland with honor.
During the same conversation, Kakavand, gave a report about the present status of his case to the foreign minister and thanked him for his ministry's efforts in his case.
Kakavand, 37, has been accused by the US of breaking its unilateral embargo against Iran.
However, the US has failed to provide the required evidence to the French courts to support its demand.
In the absence of such proof, the French judge asked for expert advice from France's General Delegation for Ordnance (DGA), which is the body responsible for weapons development and evaluations, and the country's Directorate-General for External Security (DGSE).
After evaluating the electronic components that Kakavand is alleged to have imported into Iran, both agencies declared that the goods could not be used for military purposes as dual-use technology. DGSE further advised that the case against the Iranian was weak and that he should be released.
Furthermore, Kakavand's French lawyer, Diane Francois, revealed last week that the US had presented 'fabricated documents' to French courts in pursuit of Kakavand.
Advocate Diane Francois says that some of the documents included "email copies with attachments that did not have corresponding dates," concluding that the documents were falsified, reported Expatica.com on March 31.
"We will ask San Francisco prosecutors to open a federal investigation of the documents provided by the US authorities," she said.
Nevertheless, the judge has still not rejected the US demand categorically and, in the sixth postponement of the hearing, has set April 14 as the next day for the decision.
The European Commission has repeatedly rejected extraterritorial US legislations and Washington's attempts to 'export' its unilateral embargos to the European Union and the European Parliament has passed a number of 'counter-legislations' to ward off such attempts.