Iran
Middle East
World News
Iran FM slams foreign meddling, arms sales in region
Iran's Foreign Minister Mohammad Javad Zarif has slammed Western countries for their unjustified presence and intervention in the Middle East and for selling weapons to regional regimes.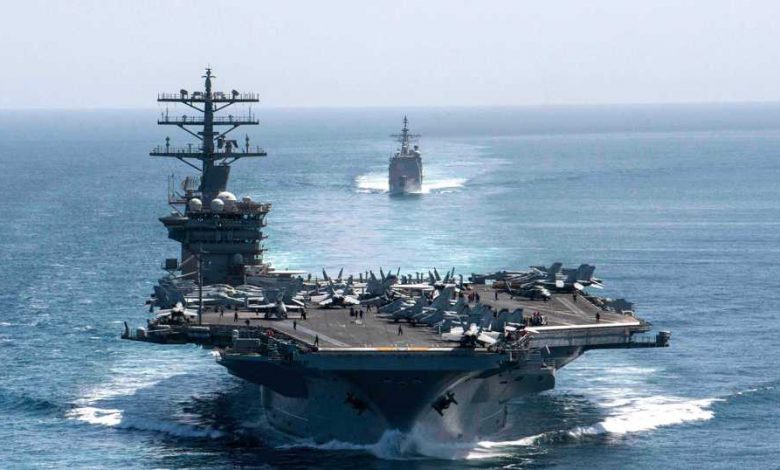 Speaking at a conference in Tehran on Iran's legal and international claims related to the eight-year Iraqi war on Iran during the 1980s, Zarif said United Nations Security Council (UNSC) Resolution 598 (1987) includes an important Article on regional security that was added to the document at the request of the Islamic Republic.
"We should tell those who accuse us of misbehaving in the region that you are the ones who have created misery in our region…You are the ones who came to this region and are committing murder and causing destruction" in the Middle East, he said.
"Why should the region need 100 billion dollars in weapons sales a year? 25 percent of the world's arms trade takes place in our region, and everyone is involved. Now, France wants to try to use the gap that may have been created between Saudi Arabia and the United States to sell more weapons to Saudi Arabia, and this has become a concern for regional security. Who do you think you are fooling?" Zarif added.
Iraq's 1980s war on Iran was an act of aggression
Elsewhere in his remarks, the top Iranian diplomat said the 1980-88 war that Iraq imposed on Iran amounted to an act of aggression, during which the regime of former Iraqi dictator Saddam Hussein committed war crimes against the Iranian nation.
There is no doubt that Saddam's invasion of Iran violated the peremptory norms of international law, Zarif said, adding, "A widespread military attack on the Islamic Republic of Iran, a country that had just entered the stage of building the state [following] the Revolution…, is both a criminal and aggressive act. It has aggressive intentions and no justification."
He also denounced Iraq's failure to register Iranian captives, its use of chemical weapons and large-scale bombardment of residential areas.
"Therefore, an act of aggression took place with the aim of expansionism, not repelling a problem. It was carried out under special regional and international conditions to gain concessions, thus it is considered an act of aggression by any definition. It witnessed a widespread resort to measures that are condemned in all international regulations and are even known as war crimes," he said.
Zarif further referred to UNSC Resolution 479, which was adopted on September 28, 1980.
He said the resolution is "a permanent stain of shame" in the history of the Security Council as it failed to call for a retreat at a time when Iraq had occupied more than 2,000 square kilometers of Iranian soil.
"Iraq was a major supporter of human rights resolutions against Iran, just as today the murderous and child-killing regime of Saudi Arabia is a main supporter of human rights resolutions against Iran," he said.
Supported by major Western and regional states, Saddam Hussein launched the war in a declared bid to seize Iran's resource-rich Khuzestan province and the eastern bank of Arvand Rud; however, the hidden motive behind the aggression was crippling the newly-formed Islamic establishment in Iran back then.
In the face of the war, the Iranians closed ranks under the leadership of the late founder of the Islamic Republic Imam Khomeini as they rushed to the warfronts to help the army, push back Iraqi forces and liberate occupied territories.
The war ended in 1988, with the Iraqi dictator failing to achieve any of his goals and Iran not conceding an inch of its territory.