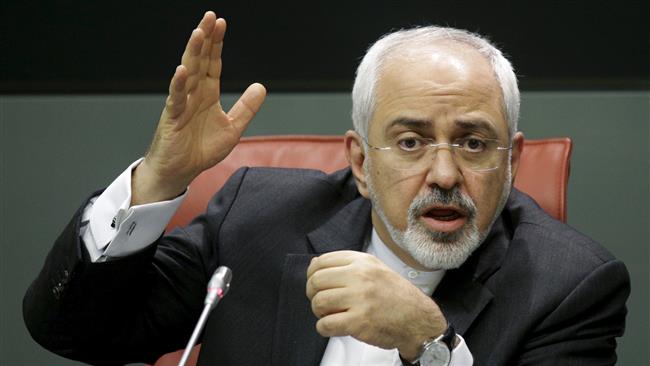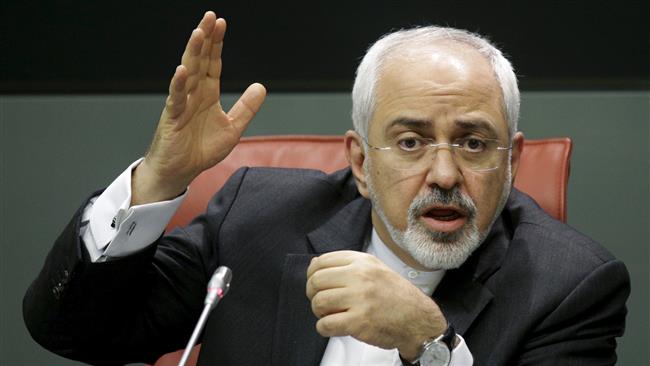 Iran's Foreign Minister Mohammad Javad Zarif says Saudi Arabia failed to responsibly carry out its duties following last month's deadly human crush during the Hajj rituals in Mina, near the holy Saudi city of Mecca.
"We feel that the Saudi government and the country's Hajj officials did not act responsibly in the issue of Mina catastrophe and that they did not take the proper measures to save the lives of the pilgrims and to address the situation of the deceased," Zarif told reporters on Tuesday.
He said the Iranian Foreign Ministry has carried out necessary measures following the Mina stampede and added that it is still undertaking all-out efforts to determine the exact causes of the tragedy to prevent its recurrence.
Zarif expressed regret that many pilgrims from different Muslim countries lost their lives in the Mina crush and said Iran is holding consultations with Muslim states about the incident.
He further said a number of pilgrims, including Iran's former ambassador to Lebanon Ghazanfar Roknabadi, are still missing and expressed hope that they would safely return home.
Zarif made the remarks while attending the funeral of a Foreign Ministry official, Ahmad Fahima, who lost his life in the Mina tragedy.
The crush occurred after two large masses of pilgrims converged at a crossroads in Mina during the symbolic ceremony of the stoning of Satan in Jamarat on September 24.
The latest tally by the Associated Press (AP) on Tuesday, based on state media reports and official comments from 30 countries, showed that 2,177 have been killed in the Mina stampede.
Iran's Hajj and Pilgrimage Organization says a total of at least 4,700 people lost their lives in the incident.
The number of the Iranian fatalities is at least 464, exceeding that of other countries.
Saudi Arabia has come under harsh criticism over its role and handling of the Mina incident.
In a meeting with Hajj authorities on Monday, Leader of the Islamic Revolution Ayatollah Seyyed Ali Khamenei said the "bitter and shocking" crush in Mina must not be forgotten.
The Leader lashed out at governments, especially the Western states, and institutions which only claim to be advocates of human rights, for remaining tight-lipped in the face of the Mina tragedy.
The Saudi government is responsible for the deaths of thousands of Muslims in the tragic event, said Ayatollah Khamenei, adding, Muslim nations should have expressed their protest with one voice on the heels of the incident, but it was only Iran which spoke up in protest at the tragedy.
The Leader said the Mina tragedy should be seriously pursued by Iran's diplomatic apparatus, adding the silence of so-called human rights institutions in the US and Europe is among the issues which can be followed up on.