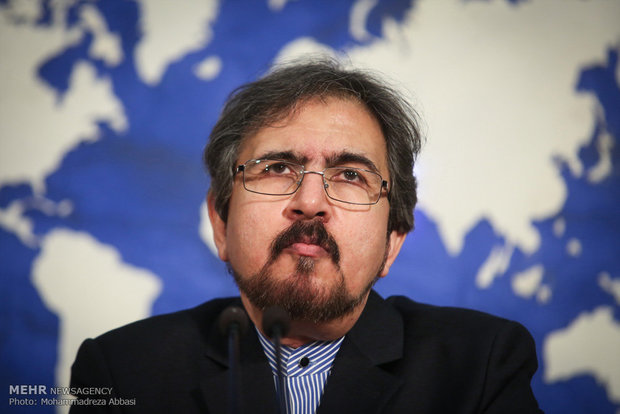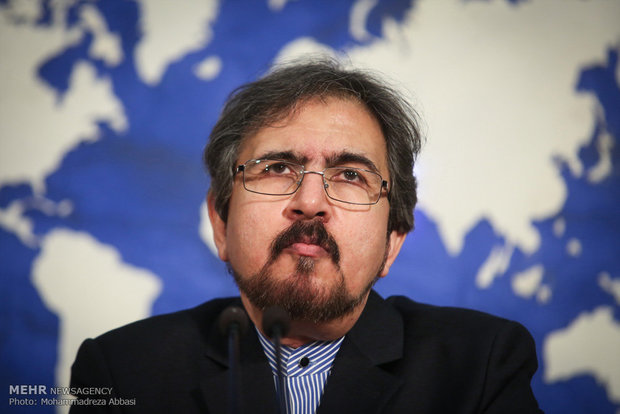 Iran's FM Spokesman Ghasemi called on Turkey to end its major offensive in northwestern Syrian city of Afrin, saying the operation would bring back instability and terrorists to the Arab country.
Iranian Foreign Ministry Spokesman Bahram Ghasemi made the remarks in his weekly press conference on Monday, adding "Ankara needs to reconsider its policy on [Afrin]."
Ghasemi urged Turkish government to immediately end its offensive in Syria, adding "the continuation of Turkey's military operation will facilitate the return of instability and terrorism to Syria."
He further called on Turkey to follow up all Syrian-related developments within the framework of Astana peace process.
The Iranian diplomat had previously urged Ankara to protect the territorial integrity of Syria and to avoid the escalation of crisis in the Middle Eastern country.
On Jan. 20, Turkey launched 'Operation Olive Branch', its second major military intervention in Syria since 2011, in a bid to eliminate the US-backed YPG, which Ankara views as a terror organization as well as the Syrian branch of the outlawed Kurdish Workers' Party (PKK). Both sides have suffered casualties during the operation that has come under strong criticism by Damascus.
Ghasemi then dismissed rumors on agreement between three European countries to form a working group aimed at 'fixing' the JCPOA, adding "we have not received any official statement from the EU and these three European countries about this decision."
"This is just the US using other countries to voice its own wishful thinking," Ghasemi added. "Their wishful thinking will never come true."
Ghasemi also voiced Iran's strong resolve to take part in a meeting on Iraq's reconstruction to be held in Kuwait.
The Iranian diplomat rejected rumors on French President Macron's conditions for vising Iran and holding meetings with senior officials, including Ayatollah Khamenei, adding that the date for the visit has not been set yet; It will take place after the visit of French foreign minister, Ghasemi noted.
Ghasemi described Saudi Arabia's attempts at normalizing relations with the occupying Israeli regime as a "betrayal" against all Palestinian people.
About the US sentencing of a former consultant to Iran's mission to the United Nations, the FM spox said the charges against Ahmad Sheikhzadeh, Iran-born US citizen, were "unacceptable" and "unfounded."
Sheikhzadeh was sentenced to three months in prison on Friday for "evading taxes." Speaking to reporters after the hearing, he called the prison sentence "very unfair," according to Reuters.
Ghasemi added that the accusation against Sheikhzadeh was a political move in line with America's typical psychological warfare against Iran.