Iran
Iran FM stresses Iraq stability against terror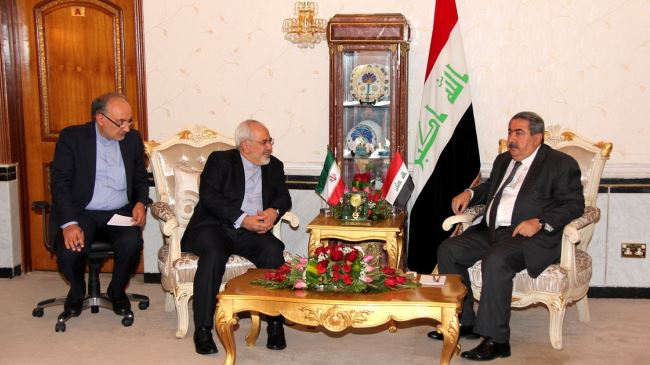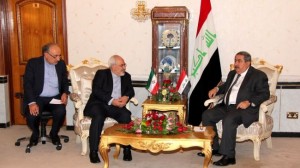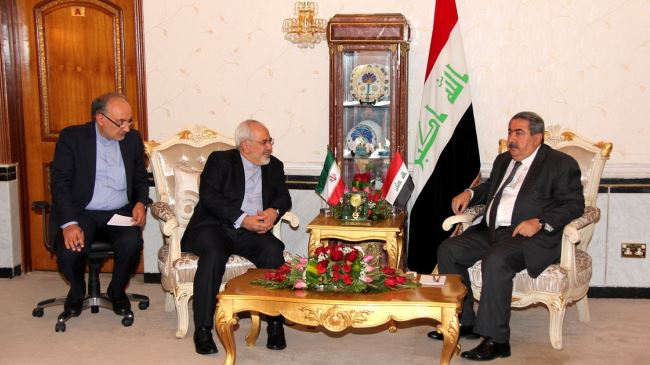 Iranian Foreign Minister Mohammad Javad Zarif describes extremism as a potential threat to all countries, including the United States, underlining the necessity to promote Iraq's stability to fight terror.
"Strengthening political stability in Iraq is a need to counter terrorists," Zarif said in a meeting with his Iraqi counterpart Hoshyar Zebari, in Baghdad on Sunday.
The Iranian foreign minister expressed regret over the current situation in Iraq, where the ISIL terrorists are committing act of terror against the people, saying that the situation has provided an opportunity for further convergence among different political groups in the country to fight terrorism.
Zarif further said that Tehran seeks to promote unity among Iraqi political parties in the face of terrorism through contacts with the country's officials.
The top Iranian diplomat further hailed Iraq's outgoing Prime Minister Nouri al-Maliki for his role in countering terrorism in the country during recent months.
Zarif also expressed Iran's readiness to help strengthen the political trend in Iraq and have all-out cooperation within the framework of bilateral relations.
Earlier in the day the Iraqi foreign minister in a joint press conference with Zarif appreciated Iran's backing for the Iraqi government and nation and Tehran's support for the country's Kurdish regions in confronting the ISIL terrorist group.
The Iranian minister's visit to Iraq comes as the country is facing tensions created by the ISIL Takfiri terrorists that have overrun large swaths of land in the northern parts of the country.
The ISIL terrorists have threatened all communities, including Shias, Sunnis, Kurds, Christians, Izadi Kurds and others, as they continue their advances in Iraq.
They have been committing heinous crimes in the areas they have taken, including the mass execution of civilians as well as Iraqi army troops and officers.