Iran
Iran FM to respond to lawmakers' questions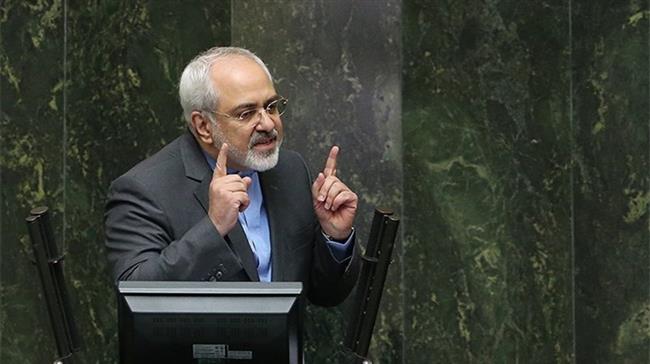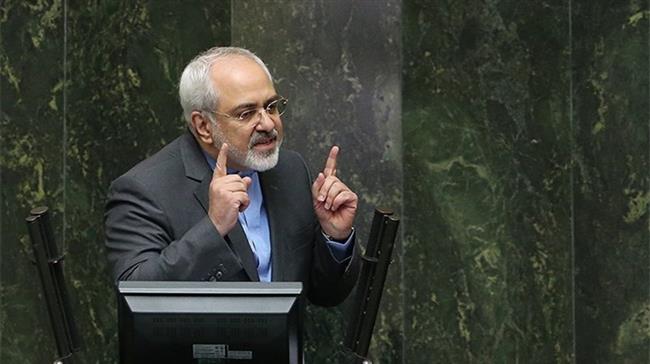 The Iranian foreign minister is scheduled to attend an open session of the parliament (Majlis) to answer questions by lawmakers, an Iranian legislator says.
"Iranian Foreign Minister Mohammad Javad Zarif will take part in the open session tomorrow to respond to legislators' questions," spokesman for the Majlis Presiding Board Behrouz Ne'mati told IRNA on Monday.
He added that a lawmaker from the northeastern city of Mashhad, Javad Karimi Qoddousi, will pose the questions on behalf of other legislators.
Qoddousi had earlier told reporters that he would ask seven questions posed by 100 lawmakers from the Iranian foreign minister.
The questioning session has been repeatedly postponed due to several reasons including Zarif's participation in the nuclear negotiations with the P5+1 group – Russia, China, France, Britain, the US and Germany – and an international conference on the World Against Extremism and Violence (WAVE) in the Iranian capital, Tehran, in December.
The questions are likely to address the lawmakers' concerns about the Iranian negotiating team's performance in the nuclear talks with the P5+1 and Washington's excessive demands in the negotiations.
Nuclear negotiators from Iran and the P5+1 group wrapped up their latest round of talks on Tehran's nuclear program in the Swiss city of Geneva on December 17, 2014.
The three-day Geneva discussions were held almost three weeks after Tehran and the six countries failed to reach a final agreement by a November 24 deadline despite making some progress.
The two sides agreed to extend their discussions for seven more months until July 1, 2015. They also agreed that the interim deal they had signed in Geneva in November 2013 should remain in place during the negotiations.