Iran
Leaders of Ummah
Middle East
North America
Qasem Suleimani
Iran FM vows to bring 'state terrorists' in Soleimani assassination to justice
Iran's new foreign minister has pledged to legally pursue the case of the US assassination of its legendary anti-terror commander Qassem Soleimani and bring the perpetrators to justice.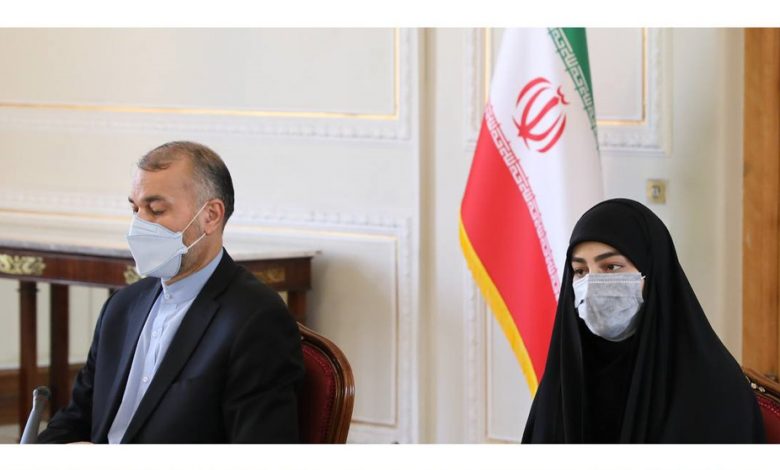 "Continuing to pursue this case and bringing the state terrorists to justice is one of the definitive policies" of the Iranian Foreign Ministry, Hossein Amir-Abdollahian said on Tuesday.
Amir-Abdollahian made the remarks during a meeting of the special committee on the legal and international pursuit of General Soleimani's assassination.
"The Foreign Ministry is committed to its intrinsic duty to pursue this issue legally, politically and internationally," he stressed.
He also highlighted the necessity of keeping the memory of the national hero alive.
During the meeting, which was hosted by the foreign minister and attended by the representatives of General Soleimani's family as well as judicial, political, security, legal and military bodies, the participants expressed their views with regard to the case and reported on the performance of their relevant organizations.
Iran has called Gen. Soleimani's assassination "state terrorism" and vowed to put an end to the US military's presence in the region as the ultimate act of revenge, while urging neighboring Iraq to expel US forces from the Arab country.
On January 3, 2020, the US military conducted an air operation under former US president Donald Trump's order to assassinate Lieutenant General Soleimani at the Baghdad International Airport after his arrival in Iraq. The attack also killed the general's companions, including Deputy Commander of the Popular Mobilization Units (PMU) Abu Mahdi al-Muhandis.
As part of its retaliation, Iran launched a volley of ballistic missiles at the Ain al-Asad airbase in Iraq's western province of Anbar and another airbase in Erbil on January 8, 2020, as a result of which 110 US troops were diagnosed with "traumatic brain injuries".
Last month, Amir-Abdollahian said the US cannot escape the consequences of the terrorist act, and that the operators and directors must be punished and brought to justice for their action.
The Iranian Foreign Ministry will pursue the assassination of Soleimani and Muhandis legally and through international channels, pledged Amir-Abdollahian, three days after assuming office.
Iran has also identified and vowed to legally pursue 36 individuals, with Trump at the top of the list, for the assassination of Gen. Soleimani and his copmanions.