India
Iran FM Zarif arrives in New Delhi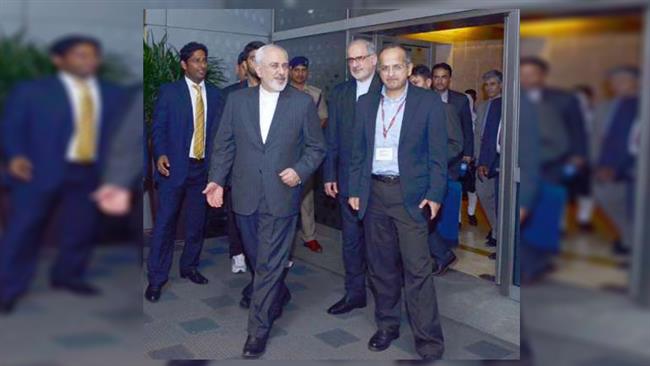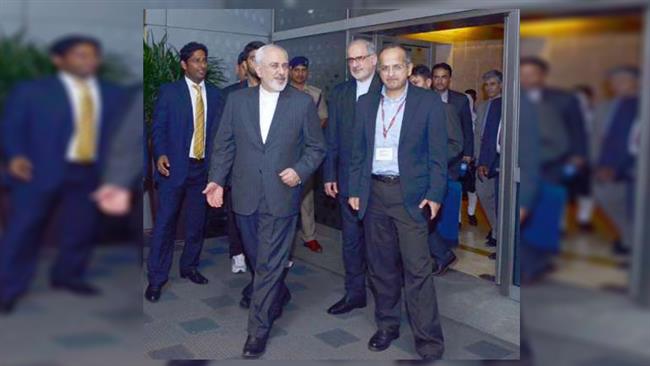 Iranian Foreign Minister Mohammad Javad Zarif has arrived in the Indian capital city of New Delhi to discuss ways to broaden relations with the South Asian economic giant.
According to reports on Thursday, Zarif arrived in New Delhi from neighboring Pakistan on the last leg of his regional tour.
"We enjoy good and close ties with India as an important regional country and a member of the Non-Aligned Movement (NAM)," Zarif said upon his arrival.
He said regional issues, including extremism and violence, as well as bilateral relations will be the main themes of his meetings with Indian officials.
After the nuclear agreement between Iran and the P5+1, the visit provides a good opportunity for the expansion of Tehran-Delhi ties, he added.
During his stay in New Delhi, Zarif is scheduled to visit his Indian counterpart, Sushma Swaraj, and the country's premier, Narendra Modi.
Earlier in the day, he held talks with Pakistani Prime Minister Nawaz Sharif and his security advisor Sartaj Aziz in Islamabad.
Zarif also visited Lebanon and Syria earlier in the week to address a number of issues, including the rising threat of terrorism and the positive effects of Iran's recent nuclear agreement with the P5+1 group of world countries on regional relations.
Representatives and nuclear experts from Iran and the P5+1 group of world powers – the United States, Britain, France, Russia and China plus Germany – succeeded in finalizing the text of the Joint Comprehensive Plan of Action (JCPOA) in the Austrian capital, Vienna, on July 14 after 18 days of intense negotiations and all-nighters that capped around 23 months of talks between Iran and the six countries.