Ashura
Days of Allah
Iran
Iraq
Middle East
Iran Foils 2 Bombing Plots in Arbaeen
Iran's intelligence forces have thwarted two plots for bombing attacks on pilgrims who travel to Iraq in the Arbaeen season, Intelligence Minister Mahmoud Alawi said Monday.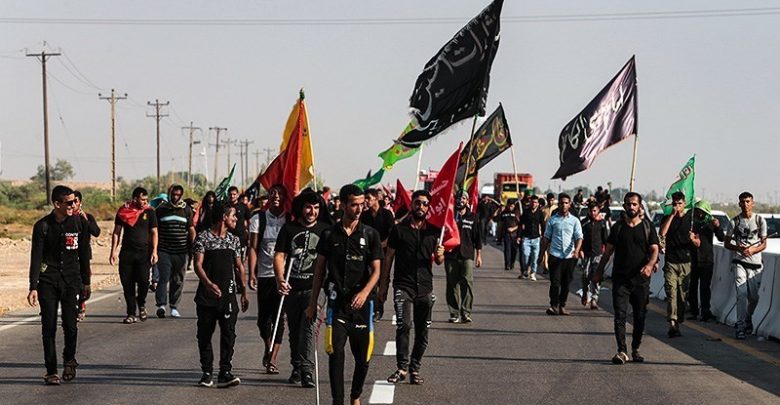 During a visit to the Chazzabe border crossing, Alawi said the security forces have so far thwarted two bombing attacks in Iran during the Arbaeen season.
He said the bombings were designed to hit people in Iran's southwestern province of Khuzestan and in the routes used by those taking part in the Arbaeen marches.
The minister noted that the security forces have also confiscated 50 assault rifles during this year's Arbaeen season.
The security measures by the Iranian forces have thwarted hostile plots hatched by the violators of security, Alawi went on to say.
Iranian military commanders have assured the pilgrims visiting Iraq for Arbaeen that the Armed Forces have provided full security along the common border and at border crossings.
The spokesman for the Islamic Revolution Guards Corps said on Thursday that the IRGC Quds has been working in cooperation with the Iraqi security forces to ensure safety of Arbaeen pilgrims.
Arbaeen, which is one of the largest religious gatherings in the world, comes 40 days after Ashura, the martyrdom anniversary of Imam Hussein (AS).
Each year, a huge crowd of people flock to Karbala, where the holy shrine of Imam Hussein is located, to perform mourning rites.