Iran
Middle East
Saudi Arabia
Iran Foreign Ministry: Riyadh taking GCC hostage to spread hatred across region
Iran's Foreign Ministry has reacted to the final statement of the [Persian] Gulf Cooperation Council (GCC), saying that Saudi Arabia has taken the GCC hostage in order to spread hatred across the region.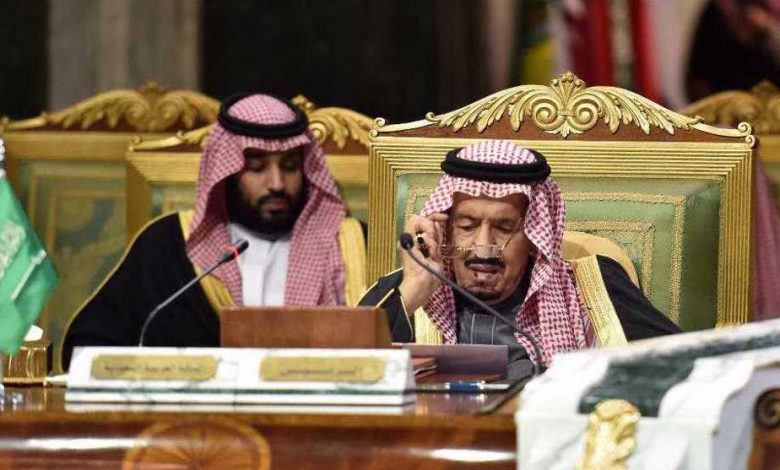 "The final statement of this meeting, like the previous ones, lacks a realistic understanding of [regional] developments, and amounts to the continuation of the Saudi regime's hostility and political pressure on other countries of this council," Foreign Ministry spokesman Saeed Khatibzadeh said in a statement on Thursday.
Khatibzadeh said some members of the council, which are under Riyadh's pressure, are still fawning over the failed Iranophobia project.
"What has the pursuit of this misguided process over the past decades achieved for regional stability and security?" he asked.
"The Saudi regime, through taking the GCC and its meetings hostage and imposing its destructive views, spreads hatred and violence across the region," he added.
At the end of the 147th session of the GCC Ministerial Council held in Saudi Arabia on Wednesday, the member states issued a statement, accusing Iran of sponsoring terrorism. They also said any possible future negotiations with Iran must include discussions on the Iranian ballistic missiles and nuclear program.
Khatibzadeh pointed out that Iran and the permanent members of the UN Security Council plus Germany have already negotiated and reached a nuclear agreement, officially called the Joint Comprehensive Plan of Action, which cannot be renegotiated.
"As the issues of our region do not concern extra-regional countries, the Saudi regime's attempt to include the council in issues that are basically not a business of the council is fruitless," he said.
The spokesman also strongly criticized some members of the council for making large military purchases, accepting to host foreign bases and betraying the Palestinian cause by normalizing relations with the Israeli regime.
Elsewhere in their statement, the GCC members voiced their support for what they called "the UAE's sovereignty" over three Iranian islands in the Persian Gulf, calling on Iran to respond to the Arab country's efforts to resolve the issue through direct talks or refer it to the International Court of Justice (ICJ).
Khatibzadeh dismissed the claim, saying the three Persian Gulf islands are an integral part of Iran's sovereignty and territorial integrity.
He called on the GCC to pay attention to the realities of the region and take a constructive approach in favor of cooperation and dialog instead of issuing outdated statements.
The UAE has repeatedly laid baseless claims to the islands, namely the Greater Tunb, Lesser Tunb and Abu Musa, which have always been part of Iran according to countless historical, legal, and geographical documents in Iran and other parts of the world.