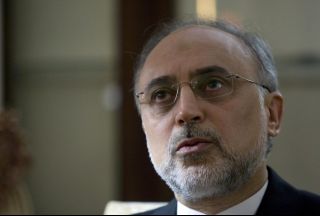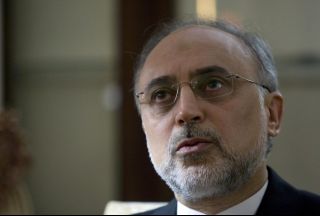 Iran will complete the production of fuel rods for the Tehran Research Reactor by August next year, says the head of the Atomic Energy Organization of Iran (AEOI).
"Iran has now produced 20 kg (44 lb) of nuclear fuel with an enrichment level of 20 percent," Ali Akbar Salehi was quoted by IRNA as saying on Sunday.
"In view of the making of fuel rods, we hope to deliver them [to the Tehran Research Reactor] by Shahrivar next year," he added, referring to the Iranian calendar month, which begins in August 2011.
Salehi said in June that Iran would produce its own nuclear fuel after the West failed to provide the country with 20-percent enriched uranium for its research reactor.
Iran also announced in May that it was ready to swap its low-enriched uranium on Turkish soil for nuclear fuel.
However, the West cold-shouldered the move and the UN Security Council approved new sanctions against Iran in June.
The US, Israel and their Western allies accuse Iran of pursuing a military objective in its nuclear program.
Iran has stressed that its nuclear program is peaceful and argues that, as a member of the International Atomic Energy Agency and a signatory to the Nuclear Non-Proliferation Treaty (NPT), it has the right to enrich uranium based on the country's needs.