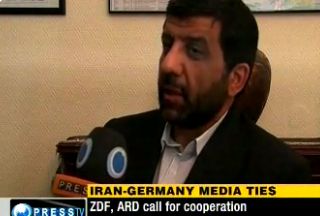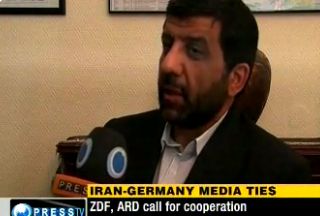 Head of the Islamic Republic of Iran Broadcasting (IRIB) Ezzatollah Zarghami has agreed to expand media cooperation with Germany after meeting with the CEOs of two German channels.
The German ZDF and ARD-TV had invited Zarghami to Germany, where they made their request for stronger ties.
"It was a good opportunity to hold talks with the heads of the channels …, visit their facilities and become more familiar with their media activities," Zarghami told Press TV.
During the meeting, the exchange of popular programs, movies, TV dramas, animations and documentaries were discussed. The German channels expressed their special interest in cooperation in the area of news.
Zarghami expressed confidence in future collaborations with European media outlets.
"I believe based on the interest of the two nations in one another … and notwithstanding some historical and political ups and downs, we can have a very constructive cooperation and help bring our two nations closer," Zarghami said.
The IRIB chief expressed hope that Iranian programs would be aired in Germany soon.