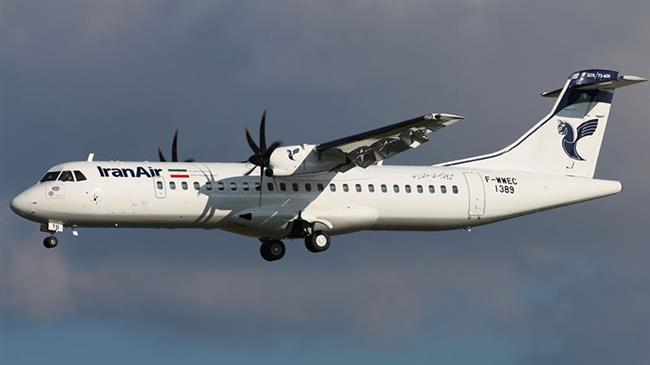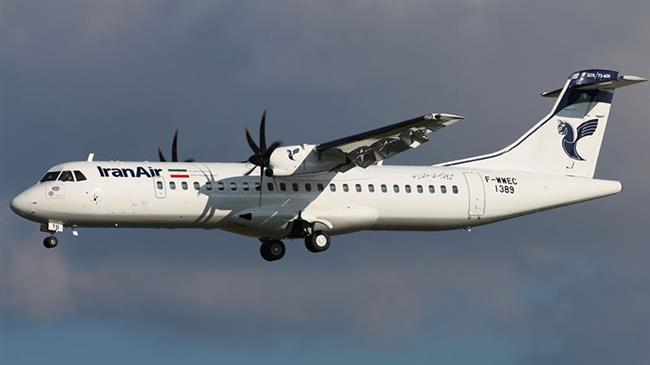 Iran has received five more ATR turboprop airplanes only a day before the return of US sanctions that have already torpedoed the country's plane purchases with other major providers.
The planes that had left France's Toulouse earlier in the day landed in Tehran's International Mehrabad Airport on Sunday morning after a short stop for refueling in the northwestern city of Urmia.
They brought to 13 the total number of ATRs so far delivered to Iran's flag carrier airline Iran Air.
Last April, Iran Air sealed a deal with the Franco-Italian company to purchase a total of 20 planes at a total price tag of $400 million.
The agreement came after restrictions on Iran's aviation industry were lifted following the implementation of the 2015 nuclear agreement, known as the Joint Comprehensive Plan of Action (JCPOA).
In May, US President Donald Trump said he would pull America out of the JCPOA and re-impose sanctions against Iran.
The first wave of sanctions – that would return on August 6 – would include a universal ban on Iran's access to the US dollar as well as prohibitions against the country's trade in gold and other precious metals among other restrictions.
The second wave of sanctions that would hit in early November would be meant to bring Iran's oil exports to zero, as US officials have already acknowledged.
Apart from the deal with ATR, Iran had also signed agreements with two global aviation giants Airbus and Boeing over the purchase of scores of planes in 2016.
Airbus delivered three planes to Iran but Boeing made no deliveries before speculations emerged over the past few months that US sanctions would obstruct their deals with Iran.
Last week, French Finance Minister Bruno Le Maire said he was "hopeful" that ATR would get permission from the US to deliver eight regional planes to Iran before August 6.
"I am hopeful that the United States will give us permission to deliver these ATRs," he told French broadcaster BFM TV.
"There were eight to be delivered before August 6," he added, highlighting the "significant share" of the order for ATR's turnover.
The ATRs will be operating among regional cities as part of a commercial plan, covering a populous crescent straddling Iran's northwest and northeast.
Iran's aviation officials had already said the ATR fleet may be based in the Caspian city of Rasht to connect small towns to big cities such as Tabriz and Mashhad in Iran and the Azerbaijani capital of Baku.