Iran
Iran hails resolve to end Syria unrest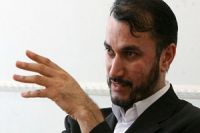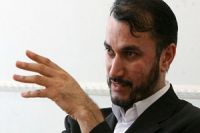 A senior Iranian official says it is encouraging to see that a meeting of the so-called Friends of Syria group has put more emphasis on the importance of a political initiative to end the conflict in Syria.
Iranian Deputy Foreign Minister for Arab and African Affairs Hossein Amir-Abdollahian made the remarks on Tuesday after a meeting between the representatives of Syria opposition coalition and foreign ministers of the so-called Friends of Syria group in London, which aimed to persuade the Syrian opposition to participate in a peace conference scheduled to be held in Geneva next month.
The senior Iranian official added everyone should help Syria fight terrorism and the extremist and Takfiri forces.
Amir-Abdollahian noted that the Islamic Republic of Iran has been calling for a political solution and a halt to the flow of weapons and terrorists into Syria since the beginning of the crisis in the Arab country.
He also urged all the involved parties in the Syrian conflict to reach an agreement within the framework of a comprehensive national dialogue.
The Iranian deputy foreign minister also stated that none of the influential parties or the Syrian government should be excluded from the process, adding that Iran supports UN's efforts to end the violence in Syria.