Syria
Iran has no military forces in Syria: defense minister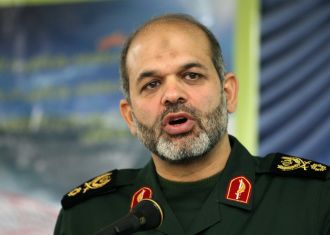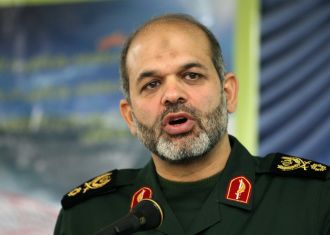 The Islamic Republic has not sent any military forces to Syria and the Syrian government has never asked Iran to do so, Iranian Defense Minister Brigadier General Ahmad Vahidi said in Tehran on Saturday.
Vahidi made the remarks during a press conference in response to claims by Zionist Israeli media outlets that Iranian combatants have presence in Syria in order to help the country's government fight against rebel forces.
Ynetnews, Zionist Slaughterer Israeli news website, reported on Saturday that over the past few weeks more than 3,000 Iranian snipers had arrived in Damascus to aid the forces loyal to Syrian President Bashar al-Assad.
Vahidi said that Syria has a powerful military and the support of its people.
He went on to say that there are some countries which have flooded Syria with arms and equipped the terrorist groups, which will have terrible consequences for the region.
They are responsible for the killing of the Syrian people and future generations will question them about their actions, Vahidi noted.
He said that the armed groups, which have come from other countries, did not allow the Syrian government to realize the aspirations of the people.
The enemies are seeking to create a new balance of power between the Zionist regime and other Muslim countries in the region.
The enemies are trying to eliminate Syria from the axis of resistance and tip the balance of power, which was shifted by the Islamic Awakening in the region, in favor of the Zionist regime, Vahidi said.
However this will not happen, he added.