Iran
'Iran has no warlike array in the Persian Gulf'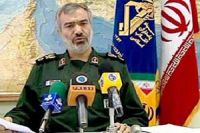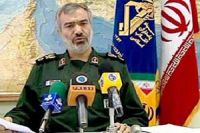 Commander of the Islamic Revolution Guards Corps (IRGC) Navy stressed that the Islamic Republic of Iran has no warlike array in the Persian Gulf as there is normal condition in the region.
According to Mehr news agency, saying that the Persian Gulf condition is normal and that there won't be any warlike array in these conditions, the IRGC navy commander Brigadier General Ali Fadavi made it clear that Iran's might is so much that no country dares to attack it.
Speaking on the IRGC navy achievements, the Iranian top commander said, "Concurrent with the Sacred Defence Week (starting on September 22) new achievements of the IRGC navy will be unveiled."
Furthermore, commander of the IRGC ground force Brigadier General Mohammad Pakpoor also informed of holding the IRGC ground force maneuver till the end of the current Iranian year.